Backhus and Terra Select intensify cooperation under Eggersmann Group
Move to strengthen market position in mobile recycling sector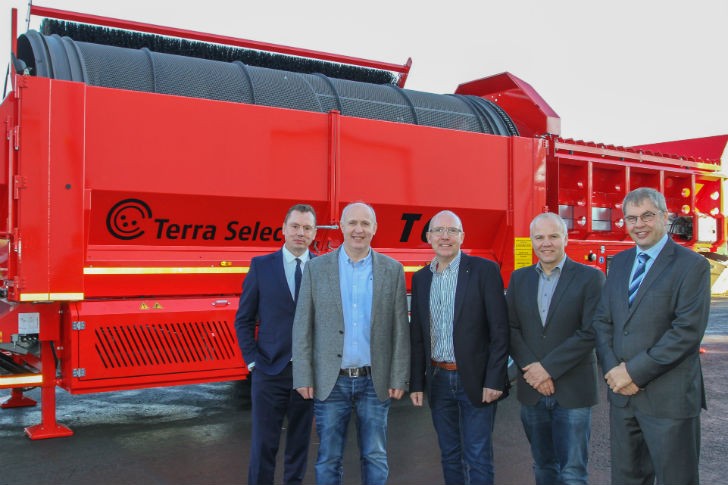 With immediate effect BACKHUS, the specialist for professional composting solutions, and screening machine manufacturer Terra Select have intensified their cooperation under the umbrella of the Eggersmann Group. The objective is to extend the Eggersmann product portfolio in the mobile machine sector as well as realize an even stronger market position in the future.
Future cooperation contracts were signed on 7th December, 2015 by Andreas, Bernd and Christian Farwick, the managing directors of Terra Select GmbH & Co. KG, and Karlgünter Eggersmann, managing director of Eggersmann GmbH & Co. KG.
For the Eggersmann Group, cooperation with Terra Select is the logical expansion of their in-house product portfolio in the mobile recycling sector. The first successful step in this direction was made back in 2012 when BACKHUS was integrated into the Eggersmann Group.
"With BACKHUS we are already in the best possible position with regard to mobile turners. Terra Select also has a high degree of experience and competence in the supplementary product segment for mobile screening machines. This cooperation agreement will enable completely new synergies and perspectives for strategic positioning in the mobile machine market to be developed for the future," says Karlgünter Eggersmann.
The managing directors of the Eggersmann Group are delighted with the new strategic development as well as the prospect of future interaction with the Farwicks and their team, and are also very positive about meeting challenges that will be faced in the years to come.