Work Truck Show 2012 sets new records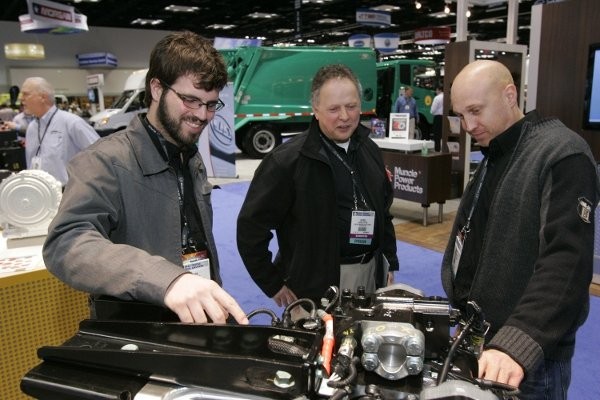 The Work Truck Show 2012, held March 6 to 8 at the Indiana Convention Center in Indianapolis, was the biggest work truck event in history. It broke all standing event records, with a verified 10,408 attendees checking out work trucks and equipment from 563 exhibitors.
Produced annually by the National Truck Equipment Association, The Work Truck Show showcases more than 500,000 square feet of Class 1 to Class 8 vocational trucks and equipment. The event also features more than 60 educational and technical training programs, including the Green Truck Summit, North America's leading educational forum on high-efficiency and alternative-fuel vocational vehicles.
NTEA Executive Director Steve Carey says the event growth and overall positive atmosphere on the show floor reflect improving market conditions as the industry continues to rebound.
"This is the second year in a row that The Work Truck Show has achieved new records for attendance, exhibitor participation and product launches," he said. This year, more than 120 exhibiting companies launched 140 new products, including alternative fuel systems, vehicle components, truck equipment and full-size trucks. Among the many notable launches were a new CNG pickup truck from Ram Trucks, bi-fuel pickups from General Motors, four new cranes from Palfinger North America Group, and EcoBoost technology from Ford.
Visit www.ntea.com.