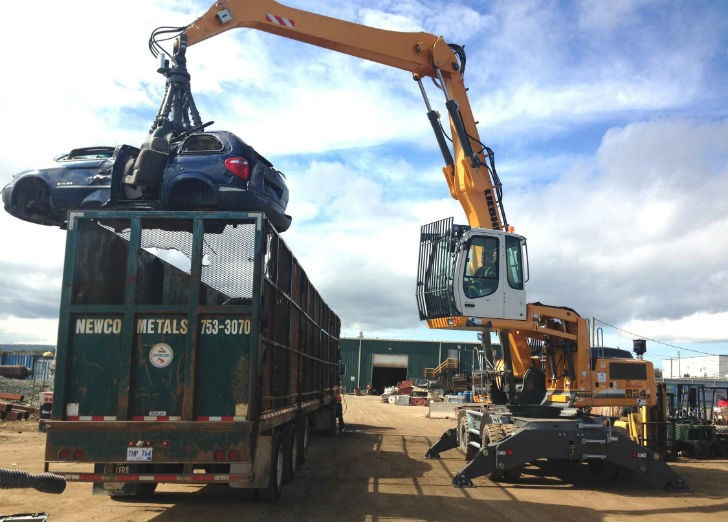 Newco Metal & Auto Recycling, based in St. John's, Newfoundland, recently purchased a new Liebherr LH 30 M material handler to support the company's flourishing scrap recycling business. Newco is the largest, oldest and only province-wide, COR-certified (safety recognition), full metal recycler in Newfoundland and Labrador. Partnering with communities in the province since 1985, the company says they have developed longstanding relationships with over 100 municipalities, from New Harbour to Port Blandford, to Labrador City. They support these relationships with a year-round operation that visits each community at least once in a cycle.
The company removes accessible scrap metal at no charge, and compensates each community with an honorarium. The waste metal collected by Newco is exported to a fully certified and environmentally regulated recycler for further processing.
Newco also pays competitive market prices for unused or unwanted scrap metal, including items ranging from needles to boat and ship anchors. Additionally, the company is involved in auto recycling and C&D recycling, and offers a metal container service for collection of large quantities of materials.
Because of the many hazardous materials in a vehicle (including batteries and coolants), Newco says they ensure autos are recycled by a professional auto recycler, and conform to the strictest government-regulated environmental standards of auto recycling. For salvage yards and other sites, the company offers a mobile car-crushing service that collects and processes metal on-site (shown right).
Liebherr's LH 30 M material handler (formerly the model A 924 C) is the manufacturer's most recently introduced model, and is available with either a wheeled or crawler undercarriage. The diesel engine of the LH 30 M material handler is a Liebherr 4-cylinder inline engine, which complies with Tier 4 Final emissions standards, and compared with the previous model, returns 140 kW (190 hp) as opposed to 129 kW (175 hp.)
According to Liebherr, the new LH 30 M provides excellent versatility for operator's such as Newco who need high-level mobility, and for all applications in scrap handling and sorting. These material handlers also combine intelligent electronics with sensitive hydraulics and ensure precise and finely-controlled work with fast and powerful movements at the same time. Plus, a cleverly conceived machine control guarantees optimal adaptation of the hydraulics to their respective use, with speed and power available whenever needed.
Related Articles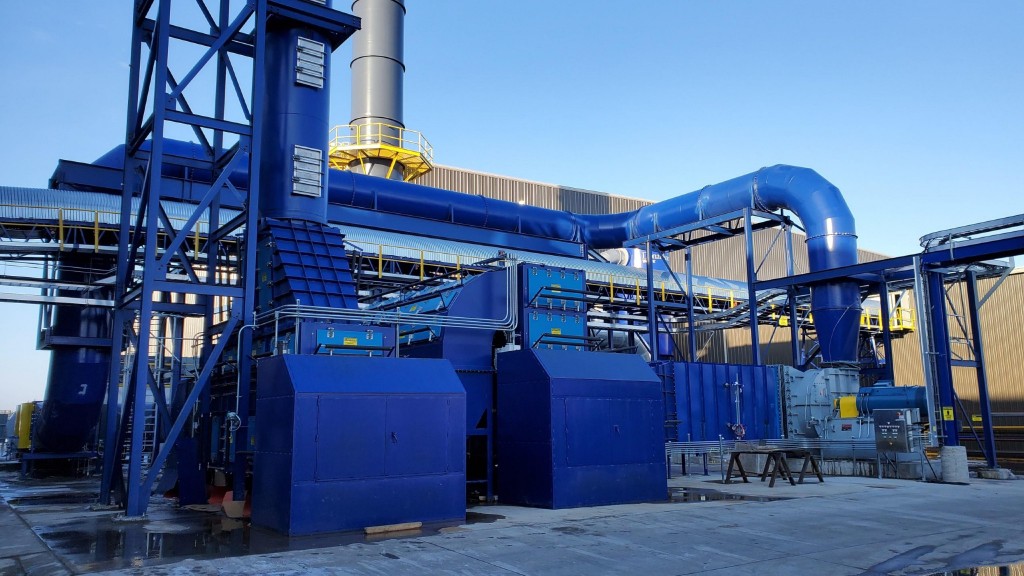 Wendt establishes footprint in Europe with formation of Wendt Corporation GmbH