BioHiTech Global Appoints Brian C. Essman Chief Financial Officer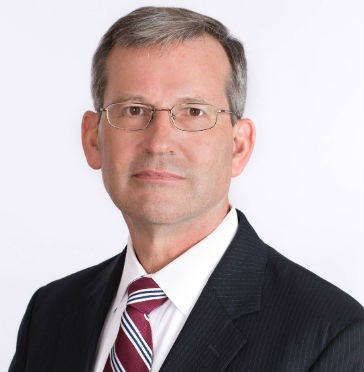 BioHiTech Global, Inc., a provider of innovative food waste disposal solutions, has announced the appointment of Brian C. Essman as Chief Financial Officer.
Essman has over 20 years of financial management experience, starting as a CPA with PricewaterhouseCoopers as a senior manager, followed by a CFO role at a Fidelity Capital (the Private equity arm of Fidelity Investments) portfolio company. He has held various executive positions from 1997 through 2014 at several Havas (HAV.PA) operating companies, including most recently, the CEO of Data Communique, a leading software-as-a-service company providing component content management and multi-channel publishing to the investment management industry where he led the growth in cloud-based revenues, as well as developed the strategy to migrate and restructure the company from a manufacturing and distribution focus to its SaaS focus.
In Brian's CFO roles, he has developed and had oversight of all financial, accounting, treasury, internal controls, reporting, regulatory and risk areas, as well as all areas of mergers and acquisitions. His broad range of financial, operational and strategic roles at SMB companies that are part of much larger structured companies is well suited to aid in BioHitech's growth as a public company.
Essman graduated with a BS in Accounting with High Honors from Boston College's School of Management.
Frank E. Celli, CEO of BioHiTech Global stated, "We are very pleased to have someone of Brian's caliber and financial skill set join our management team. We believe his broad based experience in technology and growth companies will be instrumental as we continue to focus on offering our customers more cost-effective and technologically innovative solutions compared to traditional food waste disposal with our Eco-Safe Digester and BioHitech Cloud™ products."
"BioHitech America has made significant progress in the last year to expand the Company's commercial food waste disposal solutions," Essman said. "With its products now in more than 300 locations across the globe, as well as its expansion of operations to London and recently becoming a public company, I am excited about being part of this green technology revolution and I look forward to joining this talented team and contributing to the company's next phase of growth."
Related Articles
Traditionally, waste management companies have operated using a simple "management of waste" approach to operating a MRF. Throughput targets and continuous operation (minimal downtime) were the main driving forces. The industry has changed however, and the focus moving forward is now on optimizing system performance and reliability, in conjunction with increasing recycling rates and a drive for a "greener" and more sustainable tomorrow.
When considering the addition of, or upgrade to, an "intelligent" MRF, for municipalities or private operators, the main factors should always be the client's (operator) current requirements, and evolving market needs, which include throughput, reliability, output quality, and adaptability. Equally important is a full understanding of what is really expected from any proposed system. Having an engaged and focused mindset for the project with the client from the beginning, will impact and drive the entire design process. This then impacts the overall project result, through to the productive, efficient, ongoing operation of the facility itself.