Quantum Murray receives recognition from IHSA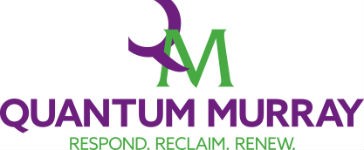 The industries of building decommissioning/demolition, environmental remediation, abatement, and emergency response are changing. As technology evolves, best-practices for safety must evolve with them. Quantum Murray LP (QMLP) is constantly improving safety company-wide and, in doing so, the Infrastructure Health and Safety Association (IHSA) has recognized QMLP's achievement.
As a result, the IHSA awarded QMLP a Certificate of Recognition (COR) for their meticulous demonstration of the existence of a managed health and safety program through documentation, observation on their job sites, as well as interviews with management and workers.
"We're seeing a change in the marketplace. When looking for industrial service providers, customers are demanding the highest levels of safety performance. Price is no longer their sole focus", says Adrian Montgomery, QMLP CEO. "Safety has always been our number one focus. We are proud to be well ahead of the curve and expect performance standards will only become stricter and more stringent, as they should."
Attaining and keeping COR certification requires yearly audits of company safety standards and mandates all companies bearing the certification to have demonstrated exceptional safety practices. However, it's not enough to simply say you're doing a good job – thorough and robust documentation is key. "This is why so few companies are able to achieve this certification – documentation and demonstration of their safety practices," says Kevin Wallace, Quantum Murray's Eastern Region General Manager. "While we're extremely proud of our achievement, the real winners with this certification are our clients."
Workplaces across Ontario are realizing the value of the Certificate of Recognition. Today, more and more users and buyers of construction services are requiring COR to mitigate risks on their job sites and improve safety of the workers on their projects. While other organizations offer standardized certifications, COR is construction-industry specific and tailored to the health and safety realities of the industry. It's this singular nature of the certification that gives COR its true value over other, more prevalent certifications.
"While COR allows employers the opportunity to pre-qualify for high value construction projects, it has also been proven to create dramatic improvement in the health and safety performance of the certified company" says Paul Casey, Vice President of Programs and Strategic Development at the IHSA. A recent study by Mr. Chris Mcleod of the University of British Columbia discovered that COR certified firms experience a year over year reduction of 12% in lost time injuries and fatalities and a 17% reduction in serious injuries when compared to non-COR firms. Mr. Mcleod studied COR firms in British Columbia over a 10 year period participating in the COR program.
Since its Ontario launch, the number of COR certified firms has grown to more than 100. As buyers of construction realize the value of knowing a contractor is certified to have specific documented safety procedures in place, and as more and more companies begin to mandate COR certification to bid for work, this number is expected to grow.