Wonderware Office Bundle simplifies reporting and analysis
Turnkey solution delivers user-friendly, actionable information for business improvement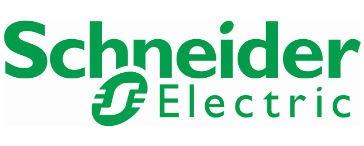 The new Wonderware Office Bundle from Schneider Electric Software streamlines the ability to access and interpret operations data, bringing "big data" benefits to a new set of users. The solution's easy installation and native connectivity to plant floor and business applications enable management to easily create Key Performance Indicators by visualizing and analyzing data in near real time from a wide array of devices and sources.
Wonderware Office Bundle helps plant managers and executives make better informed business decisions using easy, on demand access to Historian data and analytics. It consists of:
The foundation of the system is Wonderware Historian. A high capacity process data historian, it can collect information from any industrial data source to scale from small to enterprise-wide applications. Combining advanced data storage with an industry-standard reporting interface, Wonderware Office Bundle goes beyond simple process control, delivering valuable business information to all stakeholders. Moreover, its tight integration with Microsoft Office enables management to use familiar tools to gain deeper insights into operations to identify operations or process improvement opportunities.
Today's companies rely on the ability to make informed decisions quickly; Wonderware SmartGlance provides a simple app for fast access to KPI reports on plant conditions from any mobile device. Instead of waiting for batch reports or only receiving daily reports, managers using the Wonderware Office Bundle can access timely information when they need it.
As the first industrial software provider to harness the power of user-friendly tools and data visualization, Wonderware remains committed to delivering the easiest, most powerful solutions that unlock the value of operations data.
The Wonderware Office Bundle is a limited time offer. To learn more about this special software bundle, please visit http://campaigns.wonderware.com/campaigns/Pages/ww-office.aspx
More from Industry News
Single-Ram and II-Ram High-Capacity Balers
At Machinex, we've been designing sorting systems for over 35 years, so we know how essential it is for MRF operators to have a baler they can trust and not worry about its operational reliability. This is why we design and manufacture reliable single-ram and II-ram high-capacity balers to specifically help optimize their operations.
Watch the video of our expert who presents the main features of Machinex balers delivering these important benefits:
Easy & accessible maintenance
Reduced maintenance & bale handling costs
Energy savings
Optimal bale density
For C&D recyclers, waste haulers, demolition contractors and landfills, there is a growing opportunity to profit from rethinking processes. Although every operation is different, by streamlining the front end of the C&D operation processes with purpose-built technologies, recyclers can tap into new end markets, accommodate higher material volumes, stay ahead of regulatory restrictions, increase recovery rates and add commodity revenue, while decreasing labor and other costs.
Download the new eBook to learn about:
Finding opportunities in the alternative to landfilling C&D
How facilities can increase their profits from C&D
Using the right C&D processing technology in the right locations