New recycling products website showcases collection carts and bulk containers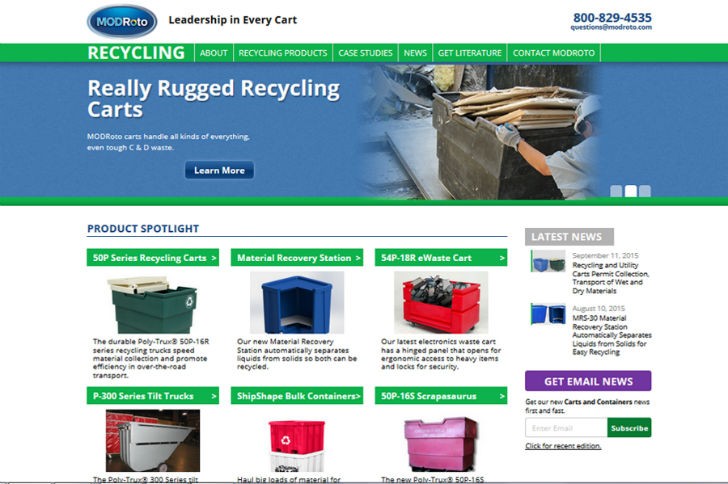 A new Website from recycling product manufacturer MODRoto, showcases the company's line of recycling collection carts and containers. Featuring photo galleries, in-action videos, customer case studies and product literature offered as free, downloadable pdfs, the new Web site provides recycling companies, municipal program managers and others with a resource offering quick access to vital information on both the latest in material recovery and on the company's classic recycle cart designs. Color choices, usage recommendations, caster configurations and other details are included.
The Web site spotlights the best-selling 50P Series recycling carts, the dependable workhorses that have become the industry standard for collecting and transporting paper, plastics, metal scrap and other materials, and the new Material Recovery Station, which automatically separates liquids from solids to allow both to be more easily recycled. More than 50 other products are shown.
The site also highlights the company's history as a recycling industry pioneer. Founded in 1931, the company was among the first to use rotational molding with polyethylene plastics and its Poly-TruxR cart designs continue to form the basis for nearly all recycling collection solutions today. The company operates four rotational molding facilities across the United States for quick shipments and low cost freight.