iScrap App invites recyclers to help recycling industry become a leader in men's health awareness this year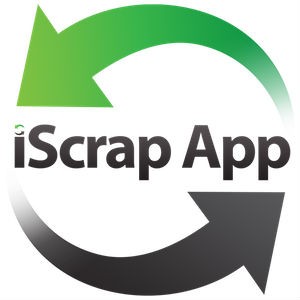 iScrap App is partnering with Movember Foundation to raise awareness about Men's Health.The company is inviting members of the recycling industry to join the iScrap App team to raise money and bring the importance of Men's health to the forefront of our industry.
We challenge men to grow and women to support a moustache or make a commitment to get active and MOVE for 30 days. Both are about taking real action for health and are done to spark conversation and raise vital funds and awareness.
Men and women sign up at http://moteam.co/iscrap-app and choose to Grow, Give or MOVE.
Men start Movember clean--‐shaven and grow only a moustache for the month.
Men and women can commit to MOVE every day during Movember.
After signing up, get friends, family, or colleagues to donate to your efforts and change the face of men's health.
Donations can be made at http://moteam.co/iscrap--‐app and post your Mustache photo's on the iScrap App Facebook page. Supporters can help make a difference by signing up to grow, give or MOVE at Movember.com.
Once registered, participants become part of the global movement. Just by participating, millions of men and women will be helping to save lives. Connect with Movember on iScrap App's Facebook, Twitter, YouTube and Instagram pages.
More from Industry News
Single-Ram and II-Ram High-Capacity Balers
At Machinex, we've been designing sorting systems for over 35 years, so we know how essential it is for MRF operators to have a baler they can trust and not worry about its operational reliability. This is why we design and manufacture reliable single-ram and II-ram high-capacity balers to specifically help optimize their operations.
Watch the video of our expert who presents the main features of Machinex balers delivering these important benefits:
Easy & accessible maintenance
Reduced maintenance & bale handling costs
Energy savings
Optimal bale density
For C&D recyclers, waste haulers, demolition contractors and landfills, there is a growing opportunity to profit from rethinking processes. Although every operation is different, by streamlining the front end of the C&D operation processes with purpose-built technologies, recyclers can tap into new end markets, accommodate higher material volumes, stay ahead of regulatory restrictions, increase recovery rates and add commodity revenue, while decreasing labor and other costs.
Download the new eBook to learn about:
Finding opportunities in the alternative to landfilling C&D
How facilities can increase their profits from C&D
Using the right C&D processing technology in the right locations