Electronic Recycling Association donates 225 computers to Tsuut'ina Nation schools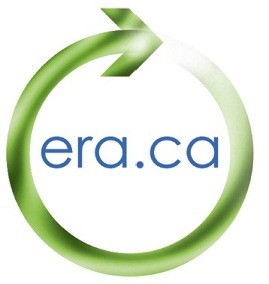 On November 3, The Electronic Recycling Association (ERA) delivered a truckload of computers to the Tsuut'ina Board of Education that will be distributed to Chiila Elementary School, Tsuut-ina Middle School and Tsuut'ina High School. ERA has partnered with a number of corporate donors to facilitate the donation, which will allow the schools to upgrade aging and slow equipment. A number of computers will be placed in each classroom to give students access to reliable hardware and the internet, tools the majority of students do not have access to at home. In addition, Calgary Flames mascot Harvey the Hound will attend the donation to interact with students.
"The schools on Tsuut'ina Nation are bursting at the seams," said Lorianne Tenove, Tsuut'ina Board of Education's director of education. "Along with high enrollment comes a need for extra resources to support curriculum and 21st century learning. We are reorganizing spaces to accommodate Learning Commons in all of the schools so that students can have access to desktops and laptops to do research and project based learning. We are so grateful to have these extra resources donated to us so that we can continue to support our students successfully."
"We are really excited about this donation, it is ERA's largest independent donation on record," said Bojan Paduh, founder and president of ERA. "The volume of equipment means every student at each of these Tsuut'ina Nation schools will directly benefit. We are also extremely grateful, and would like to recognize our corporate donors, specifically Suncor, Fortis Alberta, TransCanada, Asset Canada, Altalink and Home Trust for collaborating with us on this donation to ensure students are receiving the best quality refurbished equipment available."
Related Articles
Traditionally, waste management companies have operated using a simple "management of waste" approach to operating a MRF. Throughput targets and continuous operation (minimal downtime) were the main driving forces. The industry has changed however, and the focus moving forward is now on optimizing system performance and reliability, in conjunction with increasing recycling rates and a drive for a "greener" and more sustainable tomorrow.
When considering the addition of, or upgrade to, an "intelligent" MRF, for municipalities or private operators, the main factors should always be the client's (operator) current requirements, and evolving market needs, which include throughput, reliability, output quality, and adaptability. Equally important is a full understanding of what is really expected from any proposed system. Having an engaged and focused mindset for the project with the client from the beginning, will impact and drive the entire design process. This then impacts the overall project result, through to the productive, efficient, ongoing operation of the facility itself.