KCMA introduces 90Z7 Tier 4 Final Kawasaki‐KCM wheel loader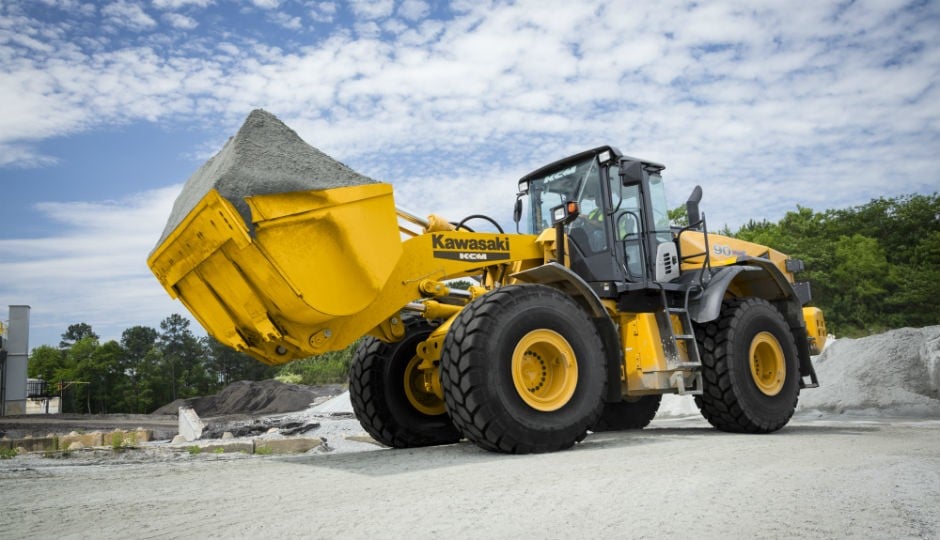 KCMA Corporation, the marketer for Kawasaki‐KCM wheel loaders in North America, has announced their first entry into the Tier 4 Final wheel loader market. Following the success of the 90Z7 Tier 4i wheel loader, this new loader offers additional features engineered to provide increased efficiency, and productivity. With the return to Cummins engines, the Cummins QSL9 provides 275 net horsepower and is DPF-free. The SCR technology implemented in this model runs cleaner and requires less maintenance while providing an additional fuel savings over the Tier 4i model. DEF fluid consumption remains low at under 3 percent of fuel usage.
Several new features contribute to the power and productivity of the 90Z7 T4F. Starting at the front of the loader, with a new high efficiency bucket design providing increased penetration and material retention. The fuel efficient open‐centre hydraulics system using variable displacement piston pumps provides excellent performance, even at low engine speeds. The standard lock‐up torque converter available in 2nd, 3rd and 4th gear is very fuel efficient while providing great hill climbing performance. Power is in the operator's hands at all times. Whether using normal or power modes, a temporary quick power function provides that momentary increase in power resulting in quicker cycle times. The flex-shift feature also assists in improving cycle times. With increased sensors, and new logic, this system responds to the working conditions and balances the proper speed and rimpull.
The operator is provided a comfortable, productive atmosphere with excellent visibility and access to controls. A full-colour LCD multi‐function display provides clear, concise information allowing the operator to customize or standardize settings.
Diagnostic systems have been improved to allow for more detailed data access to troubleshoot issues quickly and accurately. Serviceability is improved with easy access to the engine, cooling system cores and filters. Oil change intervals have been increased for the engine and hydraulic systems to reduce overall operating costs. Cooling fan efficiency is improved with aerodynamic designs to improve air flow and cooling efficiency.
The standard telematics system KCMA Global e‐Service, monitors and collects operating data and alerts, which it transmits to equipment managers, owners and dealer personnel allowing for the proactive and efficient management of fleets, maintenance schedules and operating efficiencies.
Company info
Related products
Related Articles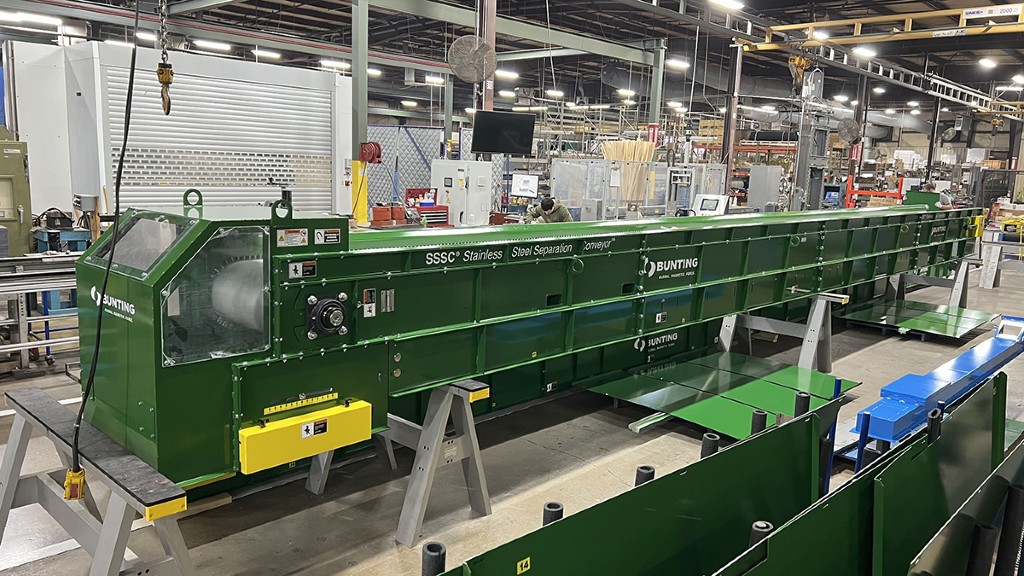 Bunting builds company's longest stainless steel separation conveyor for recycler in North Carolina