New Sesotec magnet catalogue now available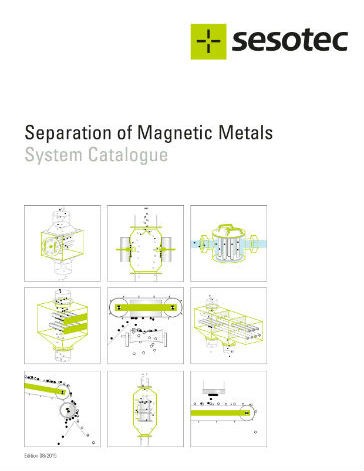 A new edition of the Sesotec magnet catalogue is available as of September 2015. The catalogue presents Sesotec magnet systems on more than 70 colour pages and contains extensive additional information on magnets.
The Sesotec product portfolio comprises more than 20 different magnet systems, from the simple separator rod through to complex magnet systems with fully-automatic cleaning. The catalogue pages provide detailed descriptions of the individual magnet products.
The catalogue now contains an application matrix. For buyers, designers and specialised personnel from various industries, this matrix provides a quick overview of which products can be best inspected with which Sesotec magnet systems.
The Sesotec magnet system catalogue is available in German and English, in print and digital. A free version can be requested at www.sesotec.com/magnetkatalog.