Western Star Introduces New 4700 Tractor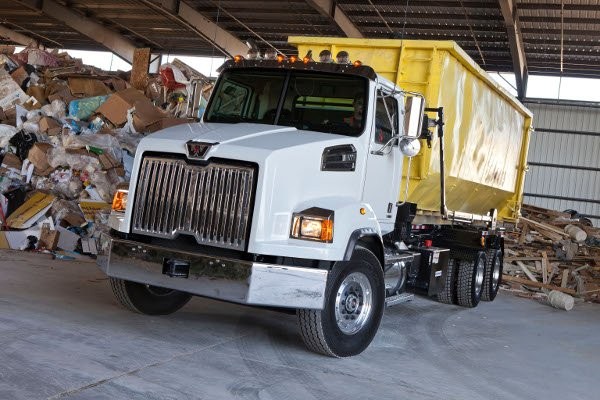 In May Western Star Truck Sales, Inc. announced the addition of a new 4700 tractor to its product lineup. Since successfully launching the 4700 truck in March 2011 to six targeted vocational segments, Western Star says their customers immediately recognized the potential of this truck as a tractor configuration. Featuring several fifth wheel options, the 4700 tractor provides the ideal solution for bulk haul, local delivery and construction applications.
"The response from our vocational customers has been overwhelmingly positive, and we're excited to expand our offering to new markets and customers that have been eager to experience the quality and customization of a Western Star," said Guy Lemieux, marketing segment manager, Western Star.
Available in a set-forward and set-back day cab configuration, the 4700 tractor incorporates a high visibility hood, and a wide variety of fifth wheel and wheelbase selections.
The 4700 tractor also features one of the broadest power range offerings in a single truck model. From the lightweight and economical Cummins ISC and ISL engines, to the powerful and efficient Detroit DD13, the 4700 features power ratings from 260 hp to 470 hp. Combined with several transmission offerings including the Allison automatic, Eaton manual, and Eaton UltraShift PLUS, the 4700 tractor can be spec'd perfectly for many regional and bulk haul applications.