Recycling and Utility Carts Permit Collection, Transport of Wet and Dry Materials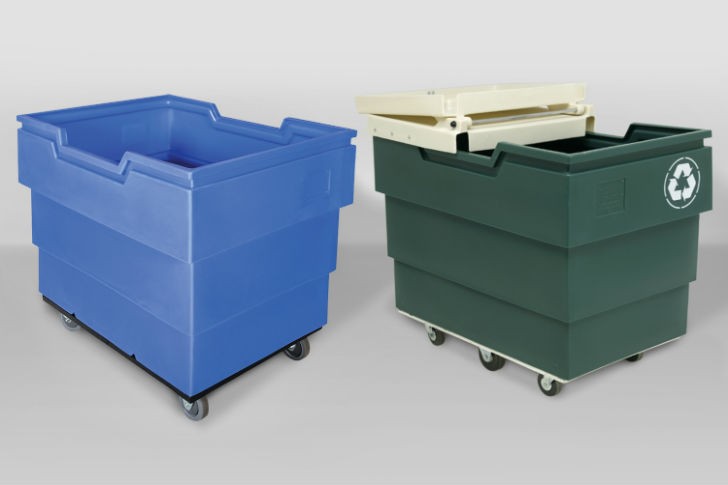 The 50P Series recycling and utility carts and trucks in the Poly-Trux line from recycling product manufacturer MODRoto, Madison, Ind. (MODRoto.com), feature a proprietary, T-nut design that allows wet and dry products to be collected and transported in a hygienic, plastic cart without fear of leaks, drips and spills or of their potential to cause contamination. Molded-in during manufacture, the T-nuts attach the plastic cart bin to its poly-steel base and casters, leaving a smooth, metal-free cart interior that is virtually leak-proof and eliminates outdated bolt-through designs, which can allow liquids to leak out the cart bottom.
Ideal for collecting and hauling scrap, refuse, bagged waste, soiled laundry and other goods and materials, the 50P Series recycling and utility carts combine a rugged, rotationally molded, waterproof, plastic bin with the company's signature poly-steel base, atop industrial-strength, non-marking casters. The recycling carts include six casters in an easy-tip configuration while the utility carts include four casters. The carts are available in 18-, 16, and 11-bushel capacities in a choice of colors with custom colors, locking security covers and ergonomic, spring-loaded platforms among the available options.