Katec introduces Aerosolv 360 Aerosol Can Recycling System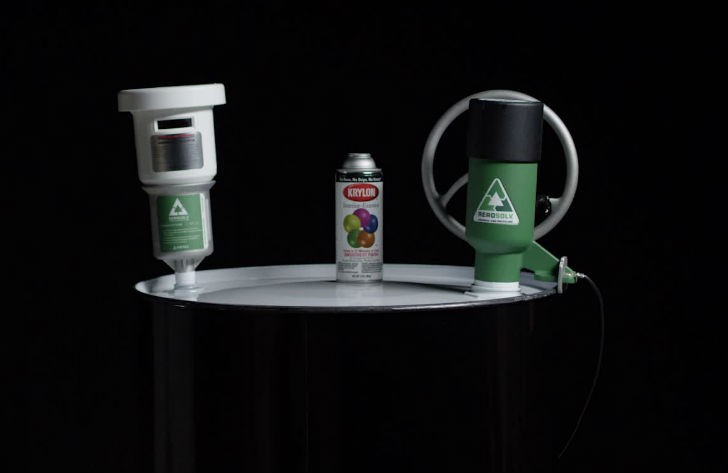 Katec Incorporated has announced the product launch of the Aerosolv 360 aerosol can disposal system. With over 24 years of proven success the company says their full line of Aerosolv products continue to lead the industry. The Aerosolv 360 is the result from decades of testing and manufacturing aerosol can recycling equipment. Packed with innovative features and built for extreme use this technology, the Aerosolv 360 raises the bar in both safety and efficiency, making it easier to process aerosol cans.
Key Features Include:
Alignment cone & two-way vent pin – Directs flow straight into the drum minimizing maintenance
Activation wheel – Ergonomic design for ease of use
Built-in Counter – Tracks system use and maintenance schedule
Integrated Lockout System – Tamper proof design eliminates unauthorized use and secures the unit to the drum
Fully Enclosed System – Dual seal system seals inside at point of puncture and outside when the can is being processed
Increase torque – Utilizing a mechanical advantage with rack and paw gear, reducing the effort needed to process aerosol cans
Relocated Point of Puncture – This new design now features the most efficient point of puncture greatly reducing cleanup and minimizing maintenance.
Locks to drum – Security feature locks the unit to the receiving drum incorporating a tamper-proof retention plate
High Strength Insulated Coating – Special nonstick coating minimizes static transfer to the unit while at the same time reducing clean up.
High Efficiency Carbon Filter – Captures odors and potentially harmful VOCs and now features easy to replace filter components.
Extreme Duty Filter Base – Cast out of the same T6 aluminum as the system housing this filter base is engineered to last a lifetime.
Adsorption Indicator – The liquid crystal indicator reacts to the adsorption of VOCs
FREE Recycling Return label – The completely redesigned carbon cartridge is fully recyclable. The user simply boxes the spent cartridges, applies the Recycling Return Label, and ships it off to be recycled.
Company info
Related products