KPI-JCI and Astec Mobile Screens Holds Annual National Dealer Conference in South Dakota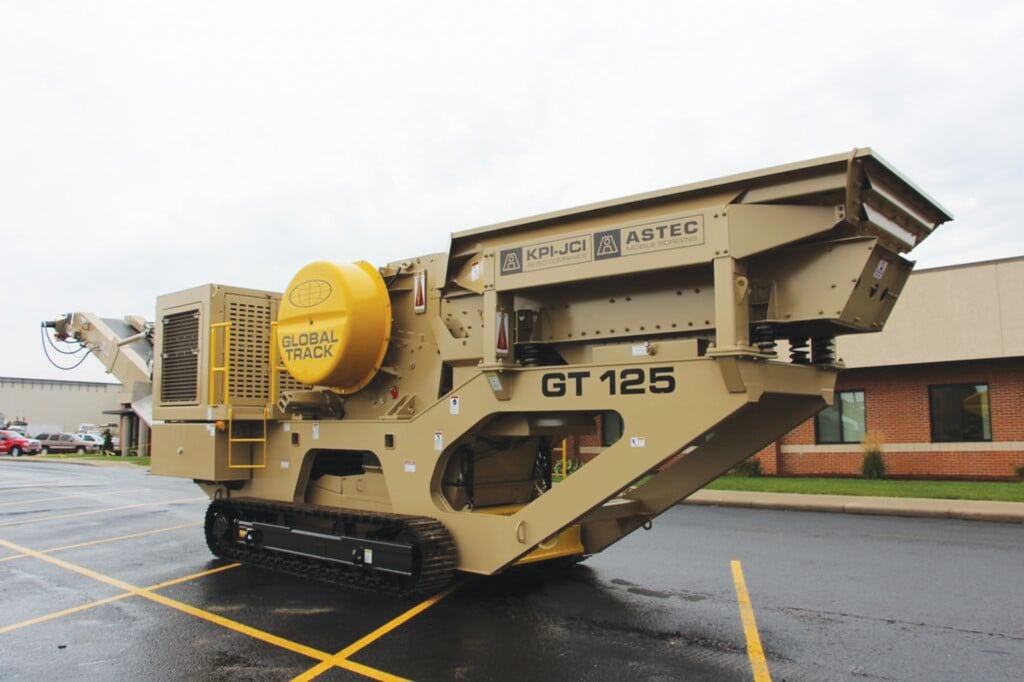 From September 21 to 23, KPI-JCI and Astec Mobile Screens held their annual National Dealer Conference at the Kolberg-Pioneer factory in Yankton, South Dakota. This year the company hosted 65 authorized North American dealers as well as members of the press.
Three Canadian dealerships were represented at the event: Amaco Equipment based in Ontario, Les Equipments Manuquip based in Quebec, and Lonetrack Equipment/Chieftain Recycling from British Columbia and Alberta.
Lonetrack Equipment/Chieftain Recycling Equipment of Edmonton received awards for Sales Excellence in Material Handling Products and Sales Excellence in Washing and Classifying Products.
The premier award was the Top Sales and Marketing Award, an honour that is not given every year, but rather when a dealer demonstrates extraordinary excellence. Thompsonrolec Enterprises of Lewiston, Maine was recognized for its dedication to the KPI-JCI and Astec Mobile Screens product line.
Members of the media were treated to a tour of the factory led by Bruce Viau, international sales coordinator for KPI-JCI and Astec Mobile Screens. Eleven pieces of equipment were displayed in front of the factory, including the 2056 Vanguard Jaw Crusher, GT205 Multi-Frequency Screen and GT104 track-mounted screen.
The company launched several new and updated models which will be covered in upcoming issues of Heavy Equipment Guide and at heavyequipmentguide.ca. The S-Series parts line, consisting of cone liners and jaw dies, was also introduced, along with new sales tools for the dealer network – including a new website and product animations.