The Recycle My Cell Student Challenge is Back for the Sixth Year!
Register now for your school's chance to win $500 in the annual Waste Reduction Week in Canada contest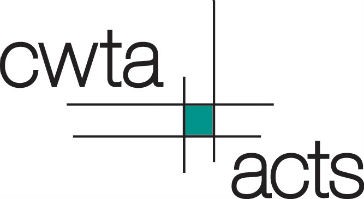 As part of its support for Waste Reduction Week in Canada 2015, Recycle My Cell is once again challenging Canadian students to recycle as many old cell phones as possible in the sixth annual Recycle My Cell Student Challenge. Registration is now open for schools and classrooms across the country to sign up for the Challenge for the chance to win $500 for school green initiatives.
As the national sponsor of Waste Reduction Week in Canada, held from October 19 to 25, Recycle My Cell will kick off the Student Challenge on October 19. The Challenge, running until November 18, strives to keep old wireless devices out of landfills, and aims to engage young Canadians in raising awareness about e-waste management.
The school in each province and territory that collects the most cell phones (based on school population) will be awarded $500 to be used towards a school environmental project. As a participation prize, eligible schools will receive $1 for every phone they collect and recycle through Recycle My Cell (up to a maximum of $1,000*). Recycle My Cell will provide everything needed to easily set up a Recycle My Cell collection site. Upon closing of the Challenge on November 18, participating schools can drop off their boxes at any Canada Post location for free shipping.
"Year after year, Canada's young people continue to show their leadership in respecting the environment," said Bernard Lord, President and CEO of the Canadian Wireless Telecommunications Association (CWTA). "We couldn't be more pleased with the enthusiasm exhibited by students across the country when it comes to making responsible e-waste management a top priority in their communities."
More than 130 Canadian schools from across the country participated in the 2014 edition of the Challenge, collecting more than 5,000 wireless devices along with 260 kilograms of wireless accessories and cell phone batteries.
"One aspect of Waste Reduction Week in Canada is to encourage residents and businesses from coast-to-coast to consider the full environmental impact of a product they purchase, from cradle to grave," said Jo-Anne St. Godard, Chair of Waste Reduction Week in Canada. "Thanks to the Recycle My Cell Student Challenge, components on used cell phones and other electronics are recovered for their valuable resources to be put into new products rather than lose them to landfill."
The Recycle My Cell Student Challenge is made possible by the generous support of the Recycle My Cell Partners: Bell, BlackBerry, Eastlink, GEEP, Greentec, LG Electronics Canada, Lynx Mobility, Microsoft, MTS, Rogers Communications, Samsung Electronics Canada, SaskTel, Sony Canada, Tbaytel, TELUS, Videotron and Virgin Mobile Canada.