ESCO offers wide range of replacement parts for recyclers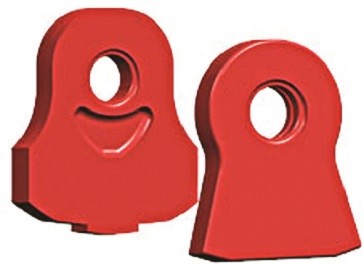 ESCO Corporation has been in business for over 100 years as an independent developer and manufacturer of highly engineered wear parts and replacement products used in mining, infrastructure development, oil and gas, and industrial applications, including metal and wood recycling. The company manufactures and supplies grates and structural parts, crusher, shredder and grinder parts, cast recycling hammers, rotor caps and end disc caps, conveyor attachments and chains, and for primary metals applications, drain and dross pans, ingot molds and skim pots.
ESCO's grate and structural products are made using tough alloys designed to ensure scrap processing machinery will perform at peak levels month to month and year over year. A large selection of high-strength designs in a variety of configurations are available with multiple opening sizes and shapes, and in a variety of manganese or low alloy steels that can be matched to the application.
ESCO's wide variety of replacement hammers are engineered to fit a range of machines in the recycling industry, providing low replacement cost per ton. Recycling hammers are available in OEM versions, custom and enhanced designs for maximum performance, in sizes from 150- to 1,250 pounds.
For shredder replacement parts ESCO provides field-proven parts that have long wear life and consistent fits. ESCO says their experience and quality products can easily support the largest and the smallest recycling operations with parts programs tailored to their specific requirements. A full spectrum of recycling wear parts including purpose-built castings, abrasion resistant plate and overlay products are available as well as alloy options for any application.