McLanahan Material Recycler offers three separation methods in one machine, ideal for glass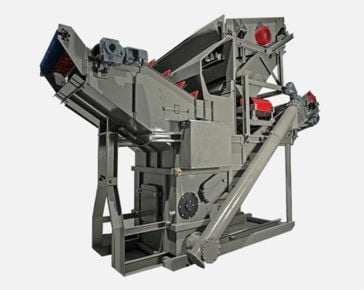 McLanahan's Material Recycler is ideal for glass recovery in MRF's. Using a multi-stage system of density separation, the Material Recycler can separate multiple materials using one machine. After stringent testing to achieve a sellable MRF glass product, McLanahan has found that only when this combination of technologies are used, does a machine produce the desired finished product.
Material mixtures of plastic, stones, glass, etc., can be fed directly onto a screen that separates out overs and dry fines. In the next step, plastic, paper and lighter materials are separated using air with an electronic variable speed and flow control. The main waste material is then sent to a flotation system that separates and removes materials.
The Material Recycler comes with an automatic self-cleaning feature, is fully enclosed, and does not require a full-time operator. With three types of separations designed into one machine, there is a reduced environmental footprint and sites improve sustainability with low water and electrical consumption.