Westport and Fuel Systems Solutions Announce Intention to Merge
Compelling Merger Creates Scale and Combines Complementary Technologies, Development Focus and Global Customer and Product Mix

Westport Innovations Inc., and Fuel Systems Solutions, Inc., recently announced that the companies have entered into a merger agreement to create a premier alternative fuel vehicle and engine company. The transaction will result in a combined equity value of $351 million based on the closing trading prices for the shares of both companies on August 31, 2015 and combined annual revenues ranging from $380 to $405 million projected for 2015. The combined company will benefit from complementary product solutions, and a fortified global footprint, with efficient operations and a core focus in developing next generation technology. The merger combines 17 brands in the automotive and industrial space and will allow customers and stakeholders to benefit from the consolidation of technologies, and the expansion of product portfolios, OEM relationships, and global distribution networks. The new entity will conduct business in more than 70 countries, represent a combined 100 years of experience and will trade on both the TSX and Nasdaq under the Westport Fuel Systems name, ticker symbol Nasdaq: WPRT and TSX: WPT, with a new business unit called Fuel Systems Automotive and Industrial Group. The companies' respective boards of directors have unanimously approved this transaction.

Under the terms of the merger, Westport will acquire all of the outstanding shares of Fuel Systems common stock in a stock-for-stock transaction under which Fuel Systems shareholders will receive 2.129 Westport shares for each share of Fuel Systems common stock they own at closing, representing a 10% premium to Fuel Systems shareholders based on the closing trading prices of Westport's and Fuel Systems' shares on August 31, 2015 or an implied value to Fuel Systems shareholders of $7.54 per share. Following closing, existing Westport shareholders will hold approximately 64% of the combined company and Fuel Systems shareholders 36% of the combined company on a fully diluted basis. The transaction is subject to regulatory approvals, including expiration or termination of the applicable waiting period under the Hart-Scott-Rodino Antitrust Improvements Act and other customary closing conditions. The transaction is also subject to the required approval of both Fuel Systems and Westport's shareholders. To date, shareholders owning 34% of Fuel Systems and 15% of Westport outstanding shares have each agreed to vote their shares in favor of the merger. Subject to the satisfaction of closing conditions and receipt of required approvals, the companies anticipate closing the transaction in the 4th quarter of 2015. Westport and Fuel Systems will operate as separate companies until that time.
"The merger of these two organizations, both rich in technology innovation and with proven track records of manufacturing, production and sales, will provide greater breadth of alternative fuel systems solutions as products and development engineering to OEM partners globally," said David Demers, CEO of Westport. "We expect that the increased scale of products and consolidation of facilities will produce both cost-efficiencies and enhanced products, ultimately creating value for all our customers and our shareholders. This transaction marks a milestone in our strategic plans, whereby Westport will realize increased sales and significant cost efficiency opportunities while continuing to focus on the development, validation and launch of its proprietary Westport™ HPDI 2.0 and enhanced spark ignition technology."
"After conducting a lengthy strategic evaluation process, Fuel Systems' Strategic Oversight Committee determined that this opportunity creates significant returns for the shareholders of Fuel Systems," stated Mariano Costamagna, CEO of Fuel Systems Solutions. "Bringing together these two premier companies in alternative fuel technology combines our technology expertise and long-standing relationships with global OEMs, our strong shared focus on improving profitability, and aligns our corporate cultures, creating an ideal fit. Through this transaction, we are creating a strong platform for growth in all of our addressable markets from which to best serve our customers. Our combined businesses and brands mean increased scale and relevance both internationally and in the U.S. We are confident that we have found the right partner, and look forward to working together as we integrate the two companies."
Traditionally, Westport has focused the majority of its technological development and commercialization efforts in the heavy-duty and high horsepower arena, while Fuel Systems has significant experience and focus in the light- and medium-duty products for automotive and industrial applications. The complementary industry expertise provides a compelling rationale for the merger, as the combined company's product development efforts will span passenger car to heavy-duty trucks to locomotives and marine applications to stationary power. We believe there is significant potential for improved profitability even in current volatile market conditions, including untapped savings and merger synergies in excess of $30 million per year starting in 2016 and fully realized by calendar year 2018, excluding one-time costs. Included in the $30 million per year is $15 million in annualized benefits expected to be generated by Fuel Systems' restructuring program in 2016 and beyond, Westport's previously announced initiatives to reach adjusted EBITDA positive by mid-2016, and an additional $15 million in merger synergies through a combination of reductions in corporate management costs, manufacturing costs, and operating expenses. As the shift to alternative fuels accelerates, this merger will benefit customers, shareholders, employees and industry partners through its increased global reach, a broad technology vision, and significantly improved operational efficiencies.
Related Articles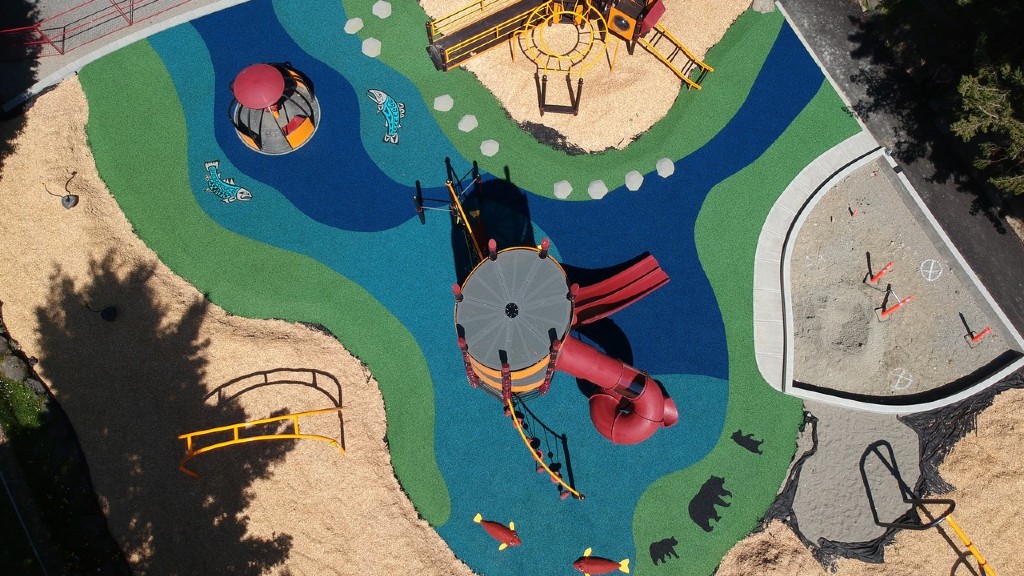 Rubber from 14,928 scrap tires used in 13 newly granted British Columbia community projects