Sims Recycling Solutions Joins R2 Recycler Leader Program
Leadership project participation supports responsible recycling in Latin America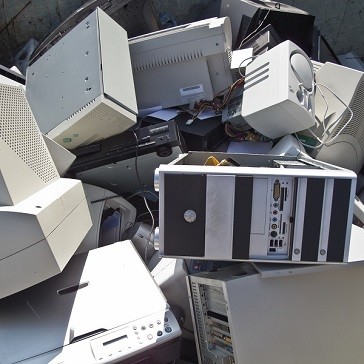 Sims Recycling Solutions, a leading provider of global IT asset disposition (ITAD) services, has announced that the company is now partnering with Sustainable Electronics Recycling International (SERI) as an R2 Leader. R2 Leaders work with a team to take on a leadership project based on their organization's core competencies and sustainability goals. These projects are designed to advance responsible reuse and recycling around the world.
The leadership project that Sims Recycling Solutions is involved in will help educate and support the R2 standard in Latin America. Sims personnel will help with translations and internal audits of recycling facilities in preparation for their R2 Certification.
"As an R2-certified company, our team of experts have a strong understanding of the standard and can help these companies identify focus areas of their operations," stated Steve Skurnac, president of Sims Recycling Solutions. "The first step in achieving the certification is performing the gap analysis and taking action on it, and I am proud we have the resources to assist facilities in emerging markets."
"SERI is excited to welcome Sims' participation in the R2 Leaders program," said SERI Program Director Henry Leineweber. "Sims joins an elite group of companies and organizations that are working together to promote the sustainable management of used electronics, and the project will be significantly helped by Sims' experience."
In addition to the R2 certification, Sims Recycling Solutions recently received accreditations for energy management, security and occupational health and safety management. Specifically these certifications included ISO 50001:2011, BS OHSAS 18001:2007, and CAS-S certification for data destruction.
More information on the R2 Leaders program can be found at sustainableelectronics.org.
Related Articles
Traditionally, waste management companies have operated using a simple "management of waste" approach to operating a MRF. Throughput targets and continuous operation (minimal downtime) were the main driving forces. The industry has changed however, and the focus moving forward is now on optimizing system performance and reliability, in conjunction with increasing recycling rates and a drive for a "greener" and more sustainable tomorrow.
When considering the addition of, or upgrade to, an "intelligent" MRF, for municipalities or private operators, the main factors should always be the client's (operator) current requirements, and evolving market needs, which include throughput, reliability, output quality, and adaptability. Equally important is a full understanding of what is really expected from any proposed system. Having an engaged and focused mindset for the project with the client from the beginning, will impact and drive the entire design process. This then impacts the overall project result, through to the productive, efficient, ongoing operation of the facility itself.