Enerkem raises C$152.6 million in financing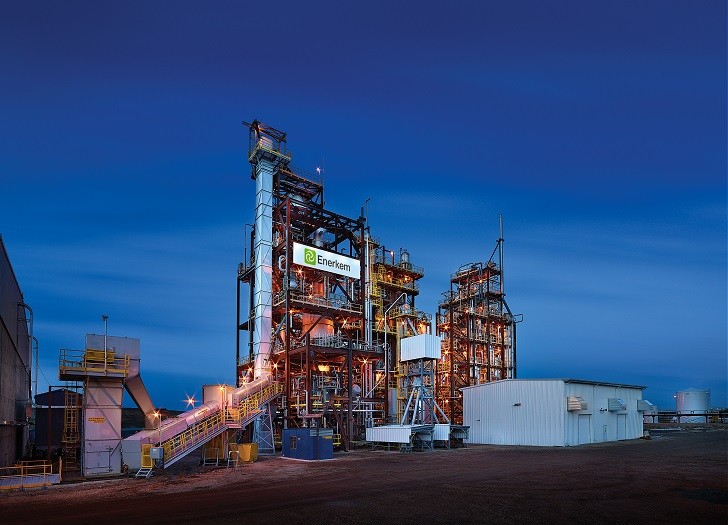 Enerkem Inc., the Canadian-based waste-to-biofuels and chemicals producer, has announced it has raised C$152.6 million and has initiated the production of biomethanol from non-recyclable household garbage at the Enerkem Alberta Biofuels full-scale facility in Edmonton, Canada.
"I must say a huge thank you to our financial partners, employees, as well as the City of Edmonton and Alberta Innovates – Energy and Environment Solutions who believed in us and have accompanied us while we were reaching this pivotal operational milestone," said Vincent Chornet, president and chief executive officer of Enerkem. "We are about to fundamentally transform the waste industry over the coming years and allow energy and chemical groups access to a new and competitive source of renewable carbon."
The financing is comprised of a recently accessed C$29 million debt facility from Integrated Asset Management Corp.'s (IAM) Private Debt Group as well as C$50 million in private placements from current investors and C$73.6 million of debt from two other lenders, closed over the past year. This funding will be used for the product expansion of the Edmonton facility and the company's global growth.
Enerkem Alberta Biofuels in Edmonton, Canada, is the world's first major collaboration between a large city and a waste-to-biofuels producer to address waste disposal challenges and turn municipal solid waste into clean fuels and green chemicals, such as ethanol and methanol. This facility is beginning operations to produce methanol from waste, and a module converting methanol into advanced ethanol is being added.
"We are proud that municipalities around the world are looking at the City of Edmonton and the Enerkem facility to see how they too can divert waste from landfill while producing clean fuels and chemicals through this innovative technology," said Mayor Don Iveson, City of Edmonton, Alberta
The Enerkem Alberta Biofuels facility is part of a comprehensive municipal waste-to-biofuels initiative in partnership with the City of Edmonton and Alberta Innovates – Energy and Environment Solutions. It is by far one of the most significant development the waste and biorefinery sectors have seen yet, and one of the first commercial advanced biorefineries in the world.
Enerkem Alberta Biofuels was officially inaugurated on June 4, 2014 by Enerkem's CEO, Vincent Chornet, Mayor Don Iveson from the City of Edmonton, and the Honourable Robin Campbell, Minister of Environment and Sustainable Resource Development, and Government House Leader.
Company info
1130 Sherbrooke Street West, Suite 1500
Montreal, QC
CA, H3A 2M8

Website:
enerkem.com
Phone number:
514-875-0284
Read more