Joint venture to capture, collect and convert label matrix waste into energy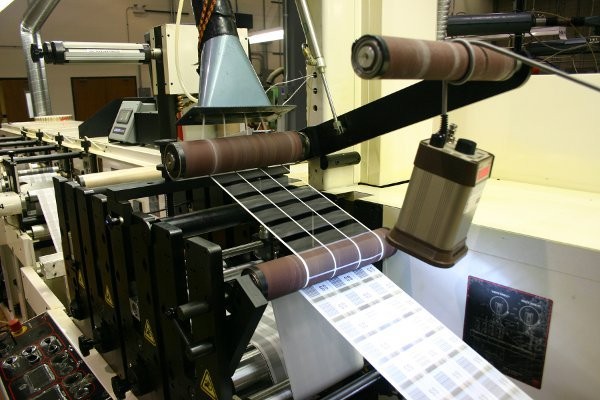 Converting equipment manufacturer Precision AirConvey (PAC) and pressure sensitive label rollstock supplier Channeled Resources Group, have formed a joint venture. The arrangement offers a comprehensive, sustainable solution for managing label matrix waste that aims to divert the cumbersome material from the waste stream and convert it to energy.
Developed to help label converters, printers, mail houses and other label matrix waste generators eliminate disposal costs for landfilling and/or incineration, the new joint venture features a turnkey approach. Label matrix waste is captured at the press and conveyed to a baler via an automated label waste handling system. Baled material is collected and hauled to a nearby waste to energy processing plant for use as feedstock.
As an environmentally friendly concept that also cuts costs, this joint venture operates without government subsidies, by earning a modest fee from waste generators who pay for the convenient, cost-saving, single source service.
"The logistics involved in collecting and hauling waste is usually what prevents recycling and waste to energy programs from being cost-efficient," says Precision AirConvey CEO Tom Embley, "Our systems corral the waste in one place and Channeled Resources knows how to streamline logistics on a global scale, so we're very confident in the future of this partnership."