Strongco Announces Expansion of SENNEBOGEN Distribution Relationship into Quebec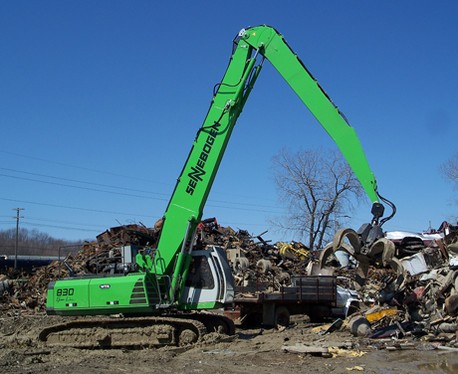 Strongco Corporation has announced it has entered into an agreement with SENNEBOGEN LLC to be the exclusive dealer for the full range of green line material handlers for much of the Province of Quebec, north of the Greater Montreal Area and in portions of southern Quebec.
The arrangement builds on the existing agreements that Strongco has with SENNEBOGEN in Ontario, New Brunswick, Nova Scotia, Newfoundland and Labrador, and Prince Edward Island, and further extends the Company's geographic reach in the forestry, scrap, ports and recycling markets in Canada.
"SENNEBOGEN's material handlers are recognized worldwide as premium-quality machines for application in the challenging operating conditions in these regions, and are an ideal fit with Strongco's strategy to grow our leading position as an equipment dealer representing globally recognized brands," said Bob Dryburgh, President and Chief Executive Officer of Strongco."We have achieved meaningful success in our existing distribution network since taking on this product line in 2010. More importantly, we have developed an excellent working relationship with SENNEBOGEN, such that both companies are enthusiastic about this expansion."
"Strongco developed the market for us in the Atlantic provinces and Ontario, so we have experienced first-hand their commitment to servicing and working closely with both the customer and the OEM, and we are pleased to lever the same effective strategy in Quebec," said Constantino Lannes, President, SENNEBOGEN LLC. "This strong partnership offers us a distinct platform for our products, and an ideal basis for delivering on our promise of purpose-built, customer-driven machines."