New ECO Green Giant two-shaft tire shredder introduced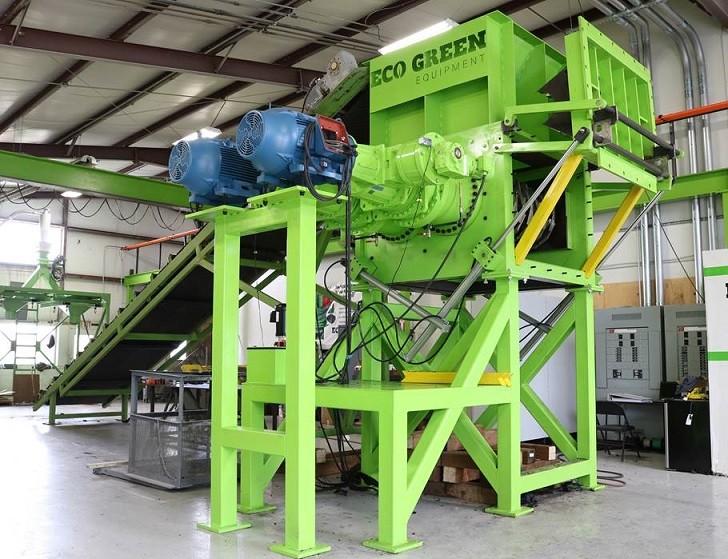 ECO Green Equipment, an international leader in the design and manufacturing of turnkey, cost-effective tire recycling systems, has announced the completion of a new two-shaft shredder called the ECO Green Giant for scrap tire shredding and processing.
This primary shredder will be a valuable piece for ECO Green's lineup. The new design promotes the lowest maintenance and wear costs in the industry due to it's patent pending new blade design. The new blade design features interchangeable cutting knives, which can be quickly rotated up to six times (6 edges) and resharpened once for longer use. Commercially, the shredder is capable of processing up to 45 tons per hour of tires with the capability of processing cut OTR, Super Singles, and smaller pieces for further processing.
"If you are looking for a primary shredder in this industry, and are concerned with wear and operating costs, operators must take a serious look at the ECO Green Giant," said Brad Swenson, President of Eco Green Equipment. "ECO Green's value, technology, and efficiencies are changing the standard of tire shredding equipment."