Battery Recycling Charged Up Across North America
Key partners drive collections; Call2Recycle reports more than 5.7 million pounds (2.6 million kilograms) of batteries collected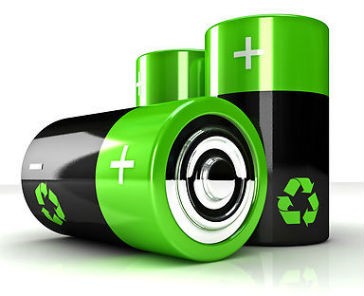 Thanks to consumers, retailers, and municipalities, more than 5.7 million pounds (2.6 million kilograms) of batteries – the weight of approximately 433 full-grown elephants – were kept out of U.S. and Canadian landfills and recycled so far this year, reports Call2Recycle, Inc., North America's first and largest consumer battery stewardship organization. This significant environmental victory signals battery collections are on target to grow for the 19th consecutive year.
With approximately 90 percent of both U.S. and Canadian residents living within 10 miles (15 kilometers) of one of Call2Recycle's 34,000+ public drop-off locations, battery recycling has become increasingly simple and convenient. Battery collections from this strong consumer-facing network, including retailers and municipalities, across both the U.S. and Canada increased by 6 percent so far in 2015. In the U.S., western states, northern plains and the great lakes regions drove the bulk of growth at 11 percent; while regionally, British Columbia and Ontario grew collections by 19 percent and 7 percent respectively. In fact, since its launch in 2010, British Columbia has collected and recycled more than 4.5 million pounds (2 million kilograms) of batteries.
Last year, Call2Recycle reached a milestone of collecting 100 million pounds (45 million kilograms) in total collections throughout their network in both the United States and Canada since launching in 1996.
Cultivating educated consumers and committed partners has been important for continuing to drive collection growth. Call2Recycle develops strategic partnerships with like-minded organizations to help promote consumer awareness. Partners in Canada such as Earth Rangers, Earth Day Canada and BC Green Games, contributed to increased collections resulting in 26 percent of Call2Recycle's total growth. Dedicated efforts from municipalities, retailers and battery and product manufacturers across the U.S. and Canada also contributed to this growth.
"Partners make continued robust growth possible in collecting batteries for recycling," said Carl Smith, CEO & president of Call2Recycle, Inc. "Not only do they contribute to convenient drop-off locations across the U.S. and Canada, they also help fuel the message to consumers on the importance of battery recycling to keep batteries out of landfills."
In Canada, two new jurisdictions, New Brunswick and Prince Edward Island, recently reconfirmed their battery recycling commitment by signing Memos of Understanding with Call2Recycle, adding to the organization's status as the provincially-sanctioned program in Manitoba, Quebec and British Columbia. Additionally, the organization added more than 125 new Ontario municipalities to its collection network.
"Educating consumers, businesses, and municipalities about the ease and importance of recycling batteries continues to be a key priority for Call2Recycle," said Joe Zenobio, Executive Director of Call2Recycle Canada, Inc. "Our continuously expanding collection network across Canada and the U.S., makes recycling easy and accessible."