Metal on the move
"New kid on the block" lives by philosophy that whatever is purchased today is sold tomorrow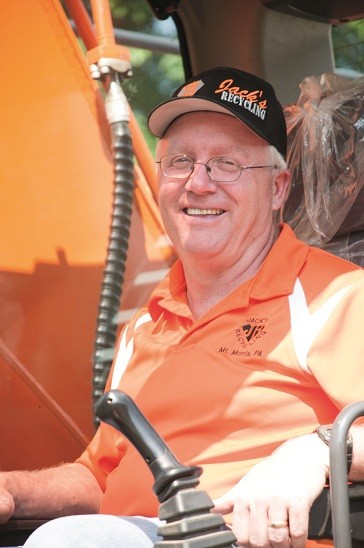 Imagine a scrap metal recycling centre without any scrap metal. There is actually such a place, just off Interstate 79, in the small town of Morris, Pennsylvania, south of Pittsburgh and a half mile from the West Virginia border. Except for the sign out front – Jack's Recycling – the seven-acre property at times looks more like a small industrial complex than a thriving reclamation company.
"When I got into the business, I wondered why keeping piles and piles of scrap metal laying around was so common," says Rick Smith, owner of Jack's Recycling. "It seemed to me that the faster you could sell the stuff, the faster you could get your money back. Right now, we are spending $40,000 to $50,000 a day buying scrap."
Last year, Jack's Recycling did $9 million worth of business, following the philosophy of whatever is purchased today is sold today or tomorrow.
"We don't keep any scrap metal on the ground," Smith says. "That is why in this industry, I am considered one of the new kids on the block."
From auto parts to scrap metal
The company, which was started 53 years ago by Smith's father, was originally in the auto wrecking business, selling used parts. He moved into scrap metal recycling eight years ago, saying the auto business, although very good, was too difficult.
"I don't think my father would have made the move to recycling, but after seeing the numbers we do, he would have said I made the right decision. When we switched over to recycling, I couldn't believe how easy it was," he says.
But the scrap recycling business is not without some challenges. Smith's friends said he would never make it in the very competitive recovery business, and they also predicted that people would run out of scrap.
Based on the volume of product that goes through Jack's Recycling, that is certainly not the case. He has a pair of 18-wheel tractor-trailers hauling material out multiple times a day. Most are headed to Pittsburgh, the city with the nickname "Steel City." Last year he sent 972 loads in 250 working days to one of his vendors there.
"Every morning, I get texts from buyers – who, by the way, think I am doing things the right way – with their prices for the day," Smith says. "That determines where the different loads of sorted material will be headed. Of course, the market goes up and down, but since I ship every day, it all averages out. As long as I get to keep making my margins, I will keep on truckin'."
And Smith says he has to keep moving material out because there is plenty coming in. "Some days it is raining and my employees are impatient," he says. "I tell them as soon as the sun starts shining, the business will pick up. Sure enough, before long the place is full of commercial sellers, the public, our own roll off trucks and our flatbed truck hauling in cars destined for the crusher. It takes about 50 individual customers to equal the volume brought in by one commercial account. So depending who is driving across the scales will determine how quickly the yard begins to fill up, and how fast we can put together loads of similar material to ship out. At Jack's, it's all about keeping things moving."
Moving material fast, cutting metal efficiently
One new machine that fits very well with Smith's philosophy of handling material quickly and efficiently is a Doosan DX210WMH wheel material handler. Smith purchased the material handler this past spring from Best Line Equipment in Uniontown, Pennsylvania. The material handler, which is specifically designed for the recycling and solid waste industries, has rubber tires instead of steel tracks.
Smith says the DX210WMH is loaded with top-of-the-line features such as a standard 6.5-foot hydraulic elevating cab, front and rear stabilizers, straight boom and drop-nose stick, sandwiched counterweight, rotate-ready hydraulics and a maximum reach of nearly 36 feet. It is used for sorting material on the ground as well as loading/unloading trucks.
"Equipped with a magnet, the Doosan material handler is great for unloading trucks full of smaller items such as car rotors," Smith says. "The material handler and magnet can clear out a truck in a couple of minutes.
"The elevated position allows the operator to see inside the truck bed and know exactly where to pick out metal objects that might be stuck together or in a corner. No more guesswork and wasted time."
The same is true when putting together an out-going load.
"The material handler allows the operator to spread out the material evenly," Smith says. "Not only can you get more into the truck, but you can also position things better. For example, if you have an empty spot that is two feet wide, you look for something that will fit instead of dropping in a larger item that won't go in the space. The DX210WMH material handler makes loading a truck much more efficient."
Another Doosan machine – a DX- 300LC crawler excavator – has been on the job at Jack's Recycling for over two years. Used for cutting metal with a shear attachment, it is a multi-tasking "monster" in the 28- to 33-metric-ton size class, according to Smith.
"The excavator's operator, a 30-year veteran of this type of work, is really impressed at all the different jobs the machine can do without sacrificing power," Smith says. "Raising the boom, turning the shear and cutting at the same time is no problem for the powerful excavator. He has 25,000 hours in the cab of a competitive machine and he likes the Doosan machine a lot better because it is smoother and faster."
As the one who pays the bills, Smith raves about the fuel-saving benefits of both the Doosan material handler and the crawler excavator.
"At one time we required 450 to 550 gallons of diesel a week to fill our machines," he reports. "Now, thanks to the two Doosan units, it is down to 350 to 360 gallons a week. A savings of 100 gallons a week is fantastic."
Smith says both the Doosan material handler and the excavator are helping reach his goals of moving material very quickly, all while keeping a clean yard and ultimately, more money in the bank.
Related Articles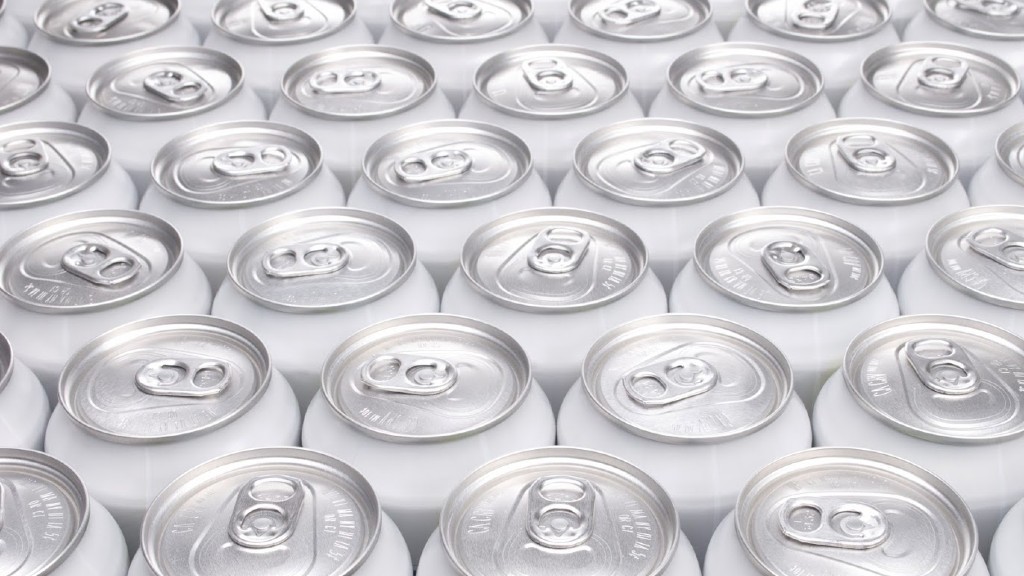 Novelis report highlights recycling capacity increase and reduction of primary aluminum usage