CEMCO Presented New Glass Processing Plant at WasteExpo 2015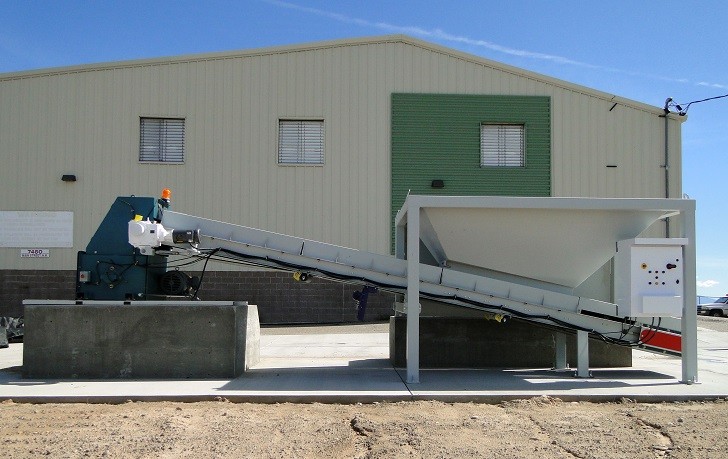 CEMCO, Inc. provides efficient recycling equipment that quickly transforms waste glass into a 100-percent recyclable, cullet or soft-edged, sand byproduct. Its new Glass Processing Plant processes approximately 3,500 - 4,000 pounds per hour and is ideal for recycling glass for business districts, large casinos and municipalities.
The Glass Processing Plant transforms glass into rounded, 3/8-inch sand that is safe to the touch. Additionally, the machine's hopper and conveyor provide efficiency and ease of use to the operator. The crusher is powered by a 10-horsepower, NEMA Class C TEFC electric motor and features strategically located trapdoors to prevent flying glass debris from exiting the machine, which further enhances operator safety.
The new processing plant incorporates intelligent controls, resulting in improved operator safety and efficiency. Its programmable controls and enhanced safe lockouts prevent misuse and minimize the risk of injury. And, the machine works very quietly, less than 70 dB. Once the unit begins processing, the yellow operating light turns on to alert operators that the machine is in use.
The Glass Processing Plant significantly cuts waste handling costs. Offering an eight-to-one size reduction, the economic design crushes eight glass containers down to the equivalent size of just one container — reducing the overall frequency of waste removal. This volumetric reduction also decreases disposal and haulage costs by several hundred dollars per month.
The byproducts produced by the Glass Processing Plant can be sold to recycling centers, as well as used in landfills and aggregate operations. The permeability of glass sand is ideal for aggregate contractors, as it can improve the quality of gravel in an aggregate mix due to its long-term strength and thermal insulation, as well as aesthetic appeal. Certain states require as much as 10-percent reclaimed glass to be blended with other aggregates in Class 5, 6 or 7 road base materials. Glass sand can also be used for erosion and irrigation control, as landfill covers and for paint mix.
The plant is also designed for fast, simple maintenance. All key components, such as the rotor parts and the sizing screen are easily accessible. The unit can be quickly cleaned using a simple detergent mix.