Recycling the "non-recyclable"
TerraCycle's innovative collection and recycling solutions are taking on everything from cigarette butts to dog food packaging, and winning the battle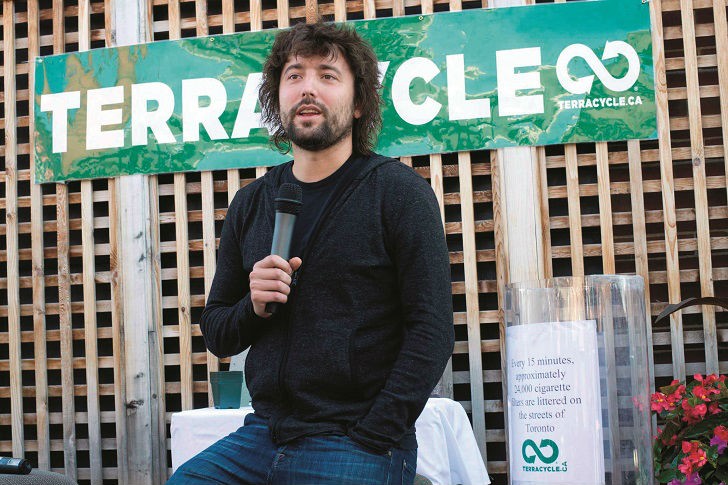 After his freshman year at Princeton University, TerraCycle Founder and CEO Tom Szaky left his studies to start a company built on the ambitious goal of "eliminating the idea of waste" by making that which is non-recyclable, recyclable. The company, founded in 2001, does this by creating collection and solution programs by which previously non-recyclable waste is collected and then processed – whether through refurbishment and reuse, up-cycling or recycling. Today, TerraCycle is a considered a global pioneer in the collection and reuse of non-recyclable post-consumer waste packaging and goods. The company repurposes waste into new materials and products that are available for purchase online, and Tom Szaky has been awarded for his work by the United Nations, the World Economic Forum, Schwab Foundation and many more. In 2014, Progressive Waste invested in just under 20 percent of TerraCycle.
A range of stakeholders
"Our whole business model relies on finding stakeholders," explains Szaky. "It could be consumer product brands, cities, or even individuals that provide funding. We can offset the equation and in effect, render something that is non-recyclable recyclable."
Since 2001, TerraCycle has helped to divert 2.5 billion pre- and post-consumer wrappers, implemented recycling and upcycling campaigns in more than 23 countries with partners such as Kraft Foods, Nestlé, Huggies and Garnier, to name a few, while contributing more than $7 million to charities and schools. The company is currently collecting waste at retail locations across Canada through partnerships with Staples Canada and London Drugs.
"The reason 80 percent of products are non-recyclable is because their material is simply not worth enough to cover the cost of collection and processing," says Szaky. "There's an economic disconnect."
Szaky says they have found four types of effective stakeholders; consumer product brands, cities, factories and consumers.
In Canada, Mr. Christie funds TerraCycle's national cookie wrapper recycling program, and Kool-Aid funds the drink pouch program. With the consumer product brand model, consumers do the collection. They download a shipping label from the TerraCycle website and send in their material, which is free to the collector because it is paid for by the consumer product brand.
Multiple cities across Canada, including Victoria, Vancouver and various others, are funding TerraCycle platforms as well. In Vancouver, for example, the Cigarette Brigade program, launched in 2014, is funded by the city. Vancouver has installed and funded TerraCycle cigarette butt recycling collection points across the region. Consumers put their cigarette butts into collection receptacles, providing the materials needed for recycling, and thereby helping to keep streets and parks cleaner.
The third category of stakeholder is factories. "We deal with a lot of factory waste where the factory becomes the source of funding," Szaky says. At factories, a trailer is provided and then removed and replaced when full.
The fourth stakeholder model is actually a program Szaky says was piloted first in Canada, and which has since become a global success. Zero waste boxes operate on the principle that consumers are the funding source, when they buy the service. Currently on the Staples Canada website or Office Depot (now Grand & Toy), there is a "Zero Waste Box" platform in partnership with TerraCycle, where consumers buy the Zero Waste Box service. Consumers order the service, either from TerraCycle directly or from Staples, Grand & Toy, or other participating retailers. Consumers get a box sent to them, they can fill it up with a particular waste stream and then they send it back in.
"These four models are all up and running in a very strong way in Canada and in many countries around the world," says Szaky. "There is a warehouse in every country where waste is accumulated."
From e-waste to cigarette waste
"Our team of scientists and designers look at incoming waste, firstly to determine if any material can be reused, refurbished and resold," continues Szaky. "We do this with cell phones, shoes, clothing and other items that can be refurbished. If it can't go into refurbishing or re-use we look at upcycling, which is like sewing Kool-Aid pouches into backpacks or toothpaste tubes into cosmetic cases."

Still, Szaky says the vast majority of the volume of waste received is slated for recycling where the company's team of scientists looks into how to best shred material, separate it and then reconstitute all the raw materials.
But TerraCycle doesn't own any equipment. Because they collect such a variety of waste streams, they collect in a given country, ship to one or more warehouses, and then use local processing partners, sometimes multiple partners, depending on the waste material.
"Each waste is handled a little differently. Because every single waste stream has a totally different heartbeat to it," says Szaky.
"As we are able to accumulate more and more of a given category of waste, we start looking for people who will actually buy the material. We do that by directly contacting manufacturing companies to see if they would like to use the specific raw materials we have. Then we work with that manufacturer and typically are required to formulate the material to fit their specific needs. Again, this is where our team of scientists come in."
Grand & Toy was the first Canadian retailer to offer a recycling solution for K-Cups (single serve coffee capsules) last fall, when it launched TerraCycle's Zero Waste Box for coffee capsules in Ontario. It was such a huge success that the company has decided to expand the program nationally. They are also now selling a Zero Waste Box for office supplies and another for computer accessories, which Szaky says "is really significant evidence that Canadians are demanding better, more accessible solutions to product/packaging waste and are willing to help pay for it." Coffee pod packaging can't be recycled in municipal facilities because it combines multiple materials, such as plastic with aluminum and paper, so it has so far ended up in the landfill.
"While we are making great strides with recycling in Canada, more can and needs to be done," says Szaky. "E-waste and coffee capsules are two of the largest waste streams for both consumers and businesses in Canada. This is why Grand & Toy and TerraCycle have partnered to provide a national recycling solution for both."
TerraCycle's 2014 launch of the Cigarette Waste Brigade pilot program in Vancouver – the first of its kind in the world – includes the installation of 110 cigarette recycling receptacles on several blocks within three downtown "Business Improvement Areas" including: Downtown Vancouver, the West End and Gastown. The receptacles are easily identifiable with stickers that say 'Recycle Your Butts Here'. This pilot program, funded by TerraCycle Canada, is a partnership between the City of Vancouver, United We Can, EMBERS, and the three Business Improvement Associations (BIA), to make this pervasive waste easily collectable and recyclable.
Szaky explains that the reason why a product such as the cigarette butt is not considered highly recyclable, compared to the aluminum can, for example, is largely due to the economics surrounding these different materials. Whereas aluminum is a valuable commodity, and money is made by collecting and recycling it, to recycle a cigarette butt costs more than it is worth.
"Cigarette waste is the most littered item across the globe," says Nina Purewal, general manager of TerraCycle Canada. "We are thrilled that the City of Vancouver has joined us to become the first city in the world to implement an integrated cigarette waste disposal and recycling program, and we are grateful for their commitment to help us eliminate this type of waste."
"It's not recycling that's going to solve the garbage problem... it's sustainability of design at the product production stage that is going to solve the garbage problem". Tom Szaky
Through the program, TerraCycle supplied the receptacles and covered costs related to installation, as well as the ongoing costs of emptying receptacles, maintenance, collection and processing of waste, as well as evaluation. The program has provided green jobs through two local Vancouver inner-city social enterprises. EMBERS installed and maintains the receptacles, while United We Can services the receptacles and ships cigarette waste to TerraCycle. The three BIAs involved were consulted on the location of the receptacles and fully supported the initiative.
The first year of the cigarette waste recycling program gathered over 5 million cigarette filters, totalling more than 3,400 pounds of cigarette waste.
Packaging and EPR
TerraCycle processes approximately 20 to 25 million pounds per year of materials, made up primarily of plastic packaging.
"There's a lot of talking points to discuss around packaging," says Szaky. "One is that we're seeing a trend in packaging whereby companies in the industry are trying to make packaging more lightweight. The challenge that comes with 'light-weighting' packaging and moving, for example, from a bottle to a refillable pouch (which is good because it means a lot less material used overall) is that it makes the new packaging much harder to recycle. The more we 'lightweight', the less recyclable we make things. For example, one of our partners in the UK, Kenco Coffee, moved from glass jars to pouches. Glass jars are entirely recyclable. Pouches are not. So they worked with us to create a solution for their pouches.
"Another big issue in packaging currently is the idea of biodegradable," continues Szaky. "A lot of marketing people think that 'biodegradable' is the answer to packaging waste management, when it really isn't. Plant-based plastic is good, but as long as it's durable, not in a form that breaks down easily, it results in a huge amount of environmental impact – turning plants into plastic only to have the product disappear. It's very hard to access city-wide composting infrastructure in most countries around the world."
"The good news is that there's a lot of thought being put into packaging currently around how to become more sustainable. British Farm Beef for example, and Multi- Material BC are enacting extended product responsibility over packaging, which I think is a really smart idea. The more of these kinds of programs, the better. We are seeing this as a global trend. Mexico is in the process of passing a national EPR law, Brazil just passed a law. Israel passed a law about a year ago. More and more countries are joining in, including Canada, province by province."
"The real answer to end-of-life packaging issues is the focus on making packages that are either durable or recyclable," says Szaky. "This is a more expensive approach, so it does require consumer support."
"It's not recycling that's going to solve the garbage problem. It's designing a way from the creation of garbage that's going to solve the garbage problem. It is sustainability of design, at the product production stage, that is going to solve the garbage problem."
Related Articles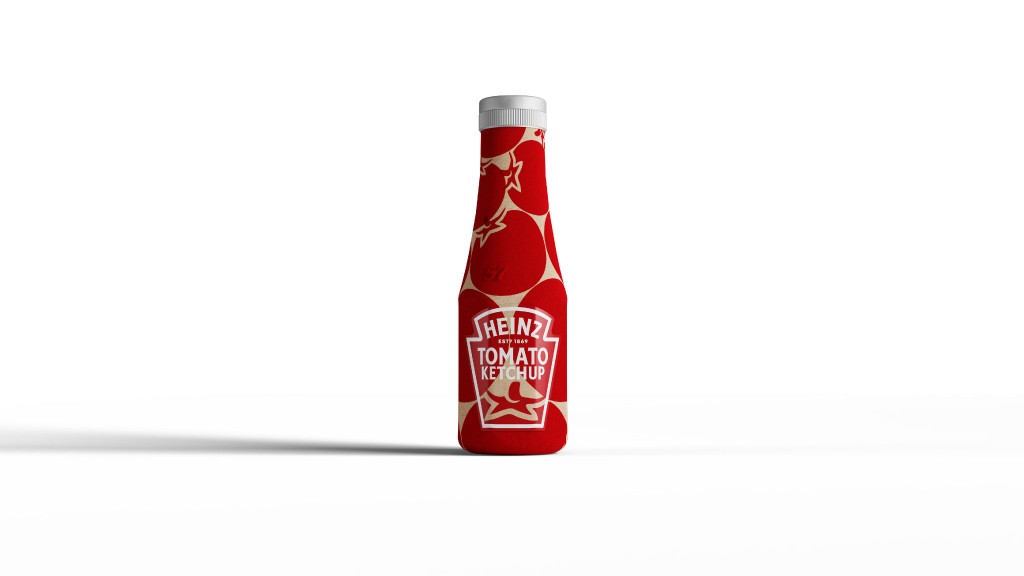 Kraft Heinz partners with Pulpex to develop and test recyclable paper condiment bottle