Compactors For The Recycling World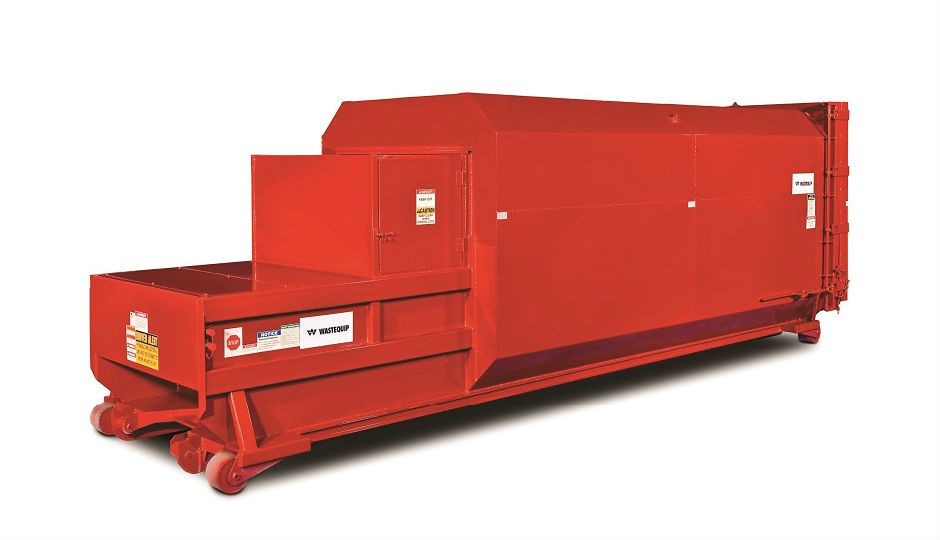 Compactor styles differ in the types of recycling and waste products they best contain and compact, the amounts of materials they hold, container sizes, and in the locations where their applications are most successful.
Facilities that generate 60 cubic yards or more per week of recycling or waste materials can reap serious savings from a compactor. By compressing and crushing materials, compactors result in fewer hauls and lower collection costs for recycling and waste products alike. Compactors can improve the safety and security of a facility by preventing unauthorized access to recycled materials and by discouraging scavengers. They also improve the aesthetics of a facility and increase usable space, making them a serious benefit to almost any location where waste is produced.
Compactor types for a range of applications
Pre-crusher, stationary and self-contained compactors are recommended for facilities generating large amounts of recycling and/or waste materials.
Pre-crusher compactors are designed to reduce recycling and waste volume before it is placed into another compactor, container or recycling bin. These compactors pre-crush bulky dry items like barrels, pallets, crates, electronics and furniture. They work much like typical stationary compactors, but achieve greater compaction by compressing materials into a steel guillotine blade before compacting into a detachable receiver container or recycling bin.
Stationary compactors are best at handling dry waste and recycling materials, including corrugated boxes, paper, plastic, industrial material and aluminum in commercial and industrial settings. Stationary compactors are specifically designed for department stores, offices and warehouses that generate at least 100 cubic yards of recycling and waste per week. The most common sizes for stationary compactors are two-, three- or four yards.
Self-contained compactors are known for handling wet waste, but are also used for dry waste and for recycling materials to avoid the mess associated with breaking away a stationary compactor's container. Self-contained compactors are ideal for hotels, restaurants, cafeterias, hospitals and other sites that generate at least 100 cubic yards of recycling and waste per week. These compactors are structurally integrated into their container and the entire machine is taken to a disposal site.
Precision Series Compactors
After extensive research and testing through simulations of one year of normal to heavy compactor use, Wastequip launched the Precision Series Self-Contained Compactor line. A comprehensive benchmarking study was used to determine features deemed most important by end-users – inspiring the design for a complete line of state-of-the-art compactors.
Wastequip's Precision Series self-contained compactors feature the Guardian Control System with 24-volt controls in a NEA 4-rated enclosure, an Automatic Maintenance Scheduler (AMS) to notify operators when scheduled maintenance is due, and a Watch Dog timer that prevents motor burnout. The company's self-contained compactors are available in single and twin cylinder designs.
Wastequip's 265XP model was the first-ever Precision Series self-contained compactor and was designed and engineered for high-level performance. The compactor consistently rates high scores for the compactor head, power unit, container, cycle tests and jam tests. The ram can penetrate seven inches into the container to minimize spring back. These compactors also feature a 33-second cycle time, a large access opening, a large 40-inch by 60-inch clear top opening, and a multi-cycle timer.
Wastequip's 265IP model (shown above, right) is the second model launched in the Precision Series line. The compactor is ideal for walk-up or ground-fed wet waste applications, and uses a precision guided ram system that allows the ram to glide smoothly above the floor on UHMW guides, minimizing wear on the compactor floor. The ram can penetrate six inches into the container to minimize spring back. The 265IP compactor features a 31-second cycle time, large access opening, a heavy-duty door with an adjustable sliding hinge, and a uniform seal to prevent leakage.
Kirk Warren is the director of product management for Wastequip's technical division.