First STADLER Single Stream Recycling and Sorting Plant installed in North America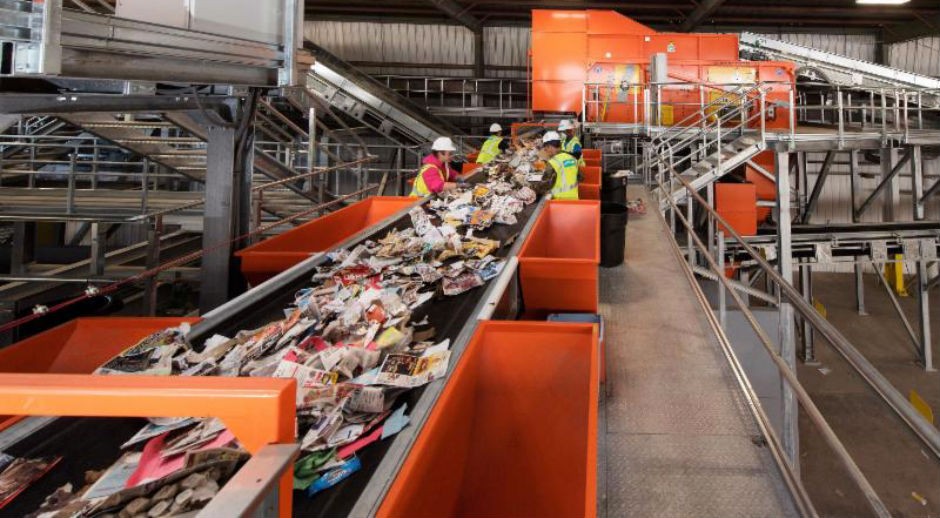 South-Carolina based STADLER America, LLC announces that German parent company STADLER Anlagenbau installs first Single Stream Sorting and Recycling plant in North America at Hamm Inc. in Lawrence, Kansas.
The STADLER Single Stream Sorting and Recycling Plant is installed at Hamm's Material Recovery Facility in Lawrence, KS. The plant sorts residential single stream material, consisting of paper and OCC, PET and mixed plastics, glass, ferrous and non-ferrous materials. The system has a capacity of 10 metric tons per hour. An extension to a 20 metric tons per hour capacity is planned.
The heart of the state-of-the-art single stream line is the large capacity STADLER Ballistic Separator STT5000/101 for the sorting of 2D (paper), 3D (containers) and fines. Other key components of the plant are a DB Technologies OCC Screen, glass breaker and windshifter, a STEINERT optical sorter, magnet, and eddy current separator, and a JOEST flip-flop screen.
In 2013, the city of Lawrence, KS established the single stream collection system to reduce the landfilling of recyclables and rewarded Hamm with the contract. STADLER's planning period started in 2014, and the system has been installed in the same year. The final start-up took place in 2015.