Strong Eddy Current Separator Increases Yields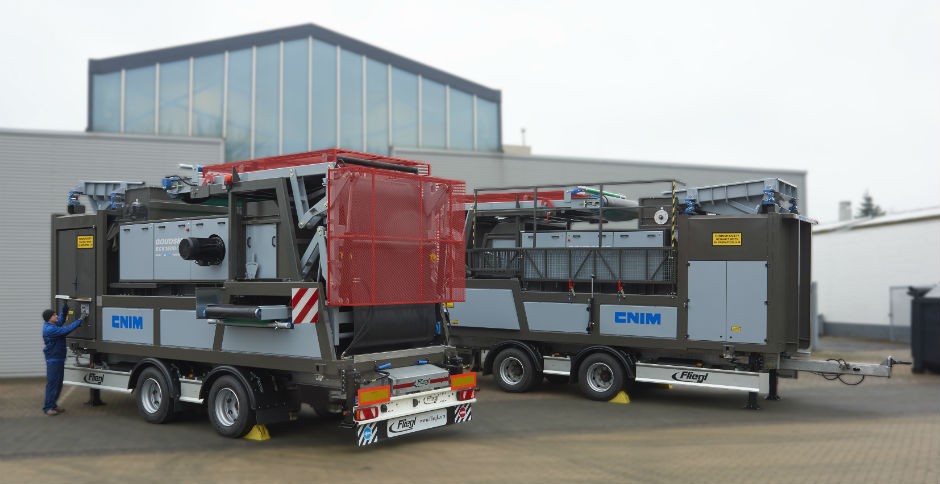 Goudsmit Magnetic Systems BV, of Waalre, has supplemented its current line of eccentric Eddy Current separators with a mobile Eddy Current line. This installation is constructed on a trailer and proves its value in the field. The separator is equipped with the most recently developed, super-strong Eddy Current separator type NF1500/38HI and includes the largest internal magnet rotor on the market. Due to this, the magnetic force on the belt surface, the magnetic angle of influence and the magnetic field depth are considerably raised. This results in improved separation yields not only of the fine fractions < 5 mm but also of the medium-sized fractions +5 -50 fractions, in many cases up to 30% more. We refer to this as the following generation Eddy Current separators, appropriate for particles from 0.5 mm.
Magnet rotor
The eccentric magnet rotor can be adjusted in various angles compared to the external casing. This influences the moment of discharge of the non-ferrous metals. Since the magnet rotor is placed eccentrically in respect of the external casing, the iron particles cannot become attached to the external casing where they would cause burn-in problems.
Areas of application
Domestic waste (shredded), combustible slags from domestic waste, WEEE-scrap, glass recycling, heavy and light shredder residues (e.g. Vehicle Shredder Residues), wood and/or chipboard recycling. Available machine widths: 600 / 800 / 1000 / 1500 / 2000 mm.