Tungsten Carbide Recycling Company Fills Market Niche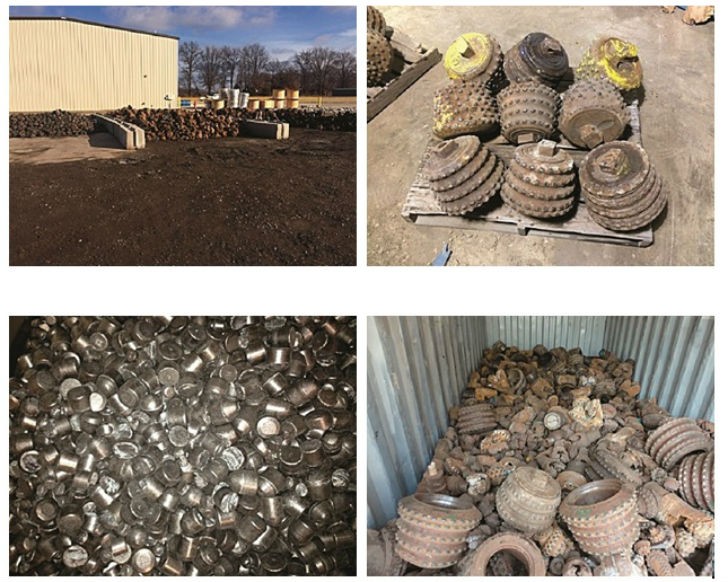 When mining and oil service companies are finished with their drill bits, they typically end up at a scrap dealer, who will usually group the material as heavy melt steel and sell it to a scrap metal recycler under that designation. Heavy melt contains galvanized and nongalvanized steel, as well as wrought iron.
But if those same scrap dealers looked a little closer at the junk bits and mining scrap such as roof bolts they are adding to their junk pile, they would see something a little more interesting – and valuable.
Tricone, hammer and polycrystalline diamond compact (PDC) drill bits are all made from tungsten carbide, an extremely hard metal, second only to diamonds in hardness, and which is needed to break through rock while drilling into the ore body or hydrocarbon formation.
In its basic form, tungsten carbide is a gray powder, but it can be pressed and formed into various shapes for use in industrial machinery, cutting tools, drill bits, and even armour-piercing ammunition.
Separating the tungsten carbide from the other metals found in drill bits is a thriving business for Rend Lake Carbide, a recycler with the technology and knowhow to turn the bits into scrap metal for end-users that need tungsten carbide.
The Illinois-based company got its start in 2005, but its roots extend as far back as the 1980s, when the founder of the business, Andy Hutchens, realized the high value of the tungsten carbide found in mining drill bits. Hutchens formed a company, Shamrock Bit, to extract the carbide and sell it separate from steel scrap.
In the early 2000s, Hutchens could have retired, but he wasn't quite ready. Instead, Hutchens decided to re-launch a scrap company under a new name, and Rend Lake Carbide was born. Named after a reservoir near Benton, Illinois, the company is now owned by Andrew Salmo and Ken Sentel, who run the firm with a small staff of around eight, including processing and office personnel.
Salmo, a U.S. army veteran, says the company is centrally located to sell into the main scrap metal centres of the United States, including St. Louis, Chicago, Memphis and Louisville. Rend Lake Carbide sources tricone, hammer, raise bore and PDC bits, along with machining and mining scrap (cutters, roof bolts, etc.) from scrap dealers across the country and overseas, then ships them to their fiveacre site, where the bits are sorted and processed into scrap metal for sale to end users – typically companies that process scrap into tungsten carbide powder.
Salmo described the business as "a very niche market." He said many scrap dealers do not realize the value of the tungsten carbide contained in the drill bits, and therefore lump them in as Heavy Melt 1. Rend Lake Carbide will come in and pay "several times the price of heavy melt" to acquire the bits, said Salmo, knowing they can recoup their costs when they sell the product to the end user.
When drill bits arrive at their facility, they are sorted and processed into three products: tungsten carbide compacts, carbon steel and low nickel alloy steel. The steel is sold by the ton and the highervalue tungsten carbide by the pound.
While there are scrap companies that do similar work, Salmo said being small makes them nimble – and fast. Rend Lake Carbide processes about 20 tons of material per week. The fast turnaround allows them to keep costs low and to offer scrap dealers a good price for the bits. "Many competitors are much slower than we are, so their labour costs are higher," he said.
The company also places a high value on customer service, says Salmo, noting for example that they clean the tungsten carbide scrap before they sell it.
"Some of our competitors, when they sell their carbide, they don't clean it off, it's really dusty with cobalt oxide powder. The person who buys it has to clean it before they put it into the process to recycle it. We clean it ourselves so it's ready to go, right into whatever process they're using."
Salmo said the tough part about recycling tungsten carbide is not so much the recycling process, but sourcing the bits and coordinating all the logistics of getting the material to the site. That includes palletizing and loading the material onto trucks, and sometimes, into containers and onto ships.
"Our biggest challenge is just finding enough material," he said. "We could process more than 20 tons a week if we could get more bits, but right now, that's about what we get."
Salmo added that Rend Lake Carbide likes dealing with scrap dealers rather than mines, since scrap dealers tend to carry the tungsten carbide material they need in higher volumes than the mines that scrap dealers source it from.
"The beauty of the scrap dealer is the scrap dealer can accumulate 20 tons because normally in a mining area there might be a dozen mines in a 50-mile radius. A dozen mines can produce scraps that create a truckload pretty quickly. Whereas one mine might only produce one 20-ton load in a whole year."
Related Articles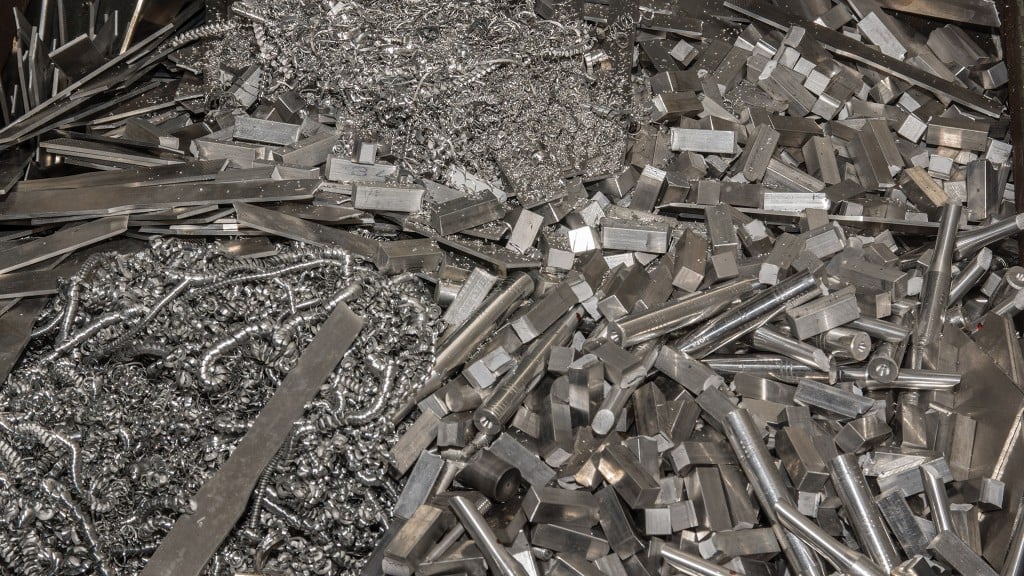 A look at the trends that will impact the primary and secondary aluminum markets in 2023 and beyond