MG 380 VZT for Copper and Aluminum Recovery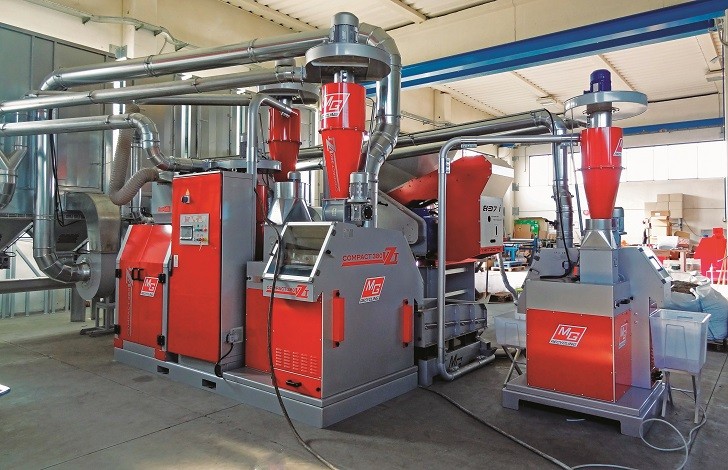 MG Recycling's new patented MG 380VZT COMPLETE SYSTEM is designed as a solution for cable processing and to ensure full copper and aluminum recovery, from even the thinnest fractions. The process starts with a TRITRONIC pre-shredder with a unique inverter technology able to adjust its operation according to the processed material. An accessorized feeding belt conveys material to additional equipment mounted on a compact platform, including a new MG Granulator with small rotating blades, specially designed for a long-lasting performance before sharpening is required and which includes a soundproof structure. The system's ZIG ZAG Separator, a Turbo Pulverizer and a separator, optimizes the process of recycling thick and thin wire cables.
Following the separator stage, some plastic granules can still be contaminated with copper dust. For this, a vibrating sieve is employed, which recognizes the mix of very fine copper-plastic and thanks to a second smaller separator, allows for total copper recovery and very clean plastic particles. A set of advanced filtering solutions complete the plant. This system can be custom-made according to requirements. Besides cable processing, the MG380 VZT is ideal for processing electrical wires, AC radiators and car harnesses, and can be configured for a range of other scrap yard applications. It is engineered to handle up to 1,000 kilograms/hour of input cable, and features minimum power consumption, and fast, easy maintenance and operation.