Calhoun Super Structure Unveils Container Line Fabric Building Series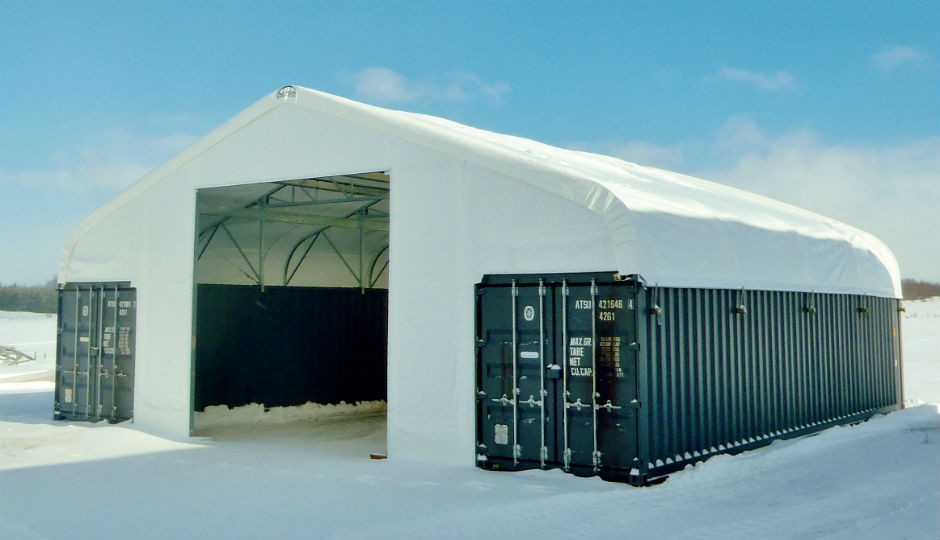 Calhoun has announce the official unveiling of a new building series, The Container (CL). This is the first-ever fabric building in the industry designed and engineered exclusively for container-use only. The CL buildings series is engineered site-specific to suit any location in North America, and can be used as either a temporary or permanent structure.
Available in widths of 32', 36', 40', and 50', the CL building series will be a perfect addition to those looking for an affordable structure with a high return on investment. Calhoun's standard 40'x40' CL building can be installed in just two days, allowing you to get to work ASAP! Not only is the installation process quick and simple, but the structure can also be rapidly deployed, so relocating your work area is a breeze.
Family-owned and operated since the 1990's, Calhoun has led the way in the fabric building world. With over two decades of experience and countless hours spent on perfecting engineering and installation, Calhoun has made its structures to the highest standards. Calhoun's unsurpassed engineering makes its structures one of the most trusted and long-lasting on the market, and is accompanied by a superior return on investment.
Calhoun's fabric building structures are a great alternative to traditional buildings (i.e. wood, steel) because of the substantial cost-savings – for the initial purchase and installation, as well as maintenance. In addition, the structures' framework is hot-dipped galvanized, which prevents rusting and corrosion, and offers a free-span interior and natural light, making your workplace and storage facility extremely functional.
Company info
3702 Bruce Rd. #10
Tara, ON
CA, N0H 2N0

Website:
calhoun.ca
Phone number:
800-265-3994
Read more
Related products