Arnold Machinery Brings "Silver Service" To Sennebogen Green Machines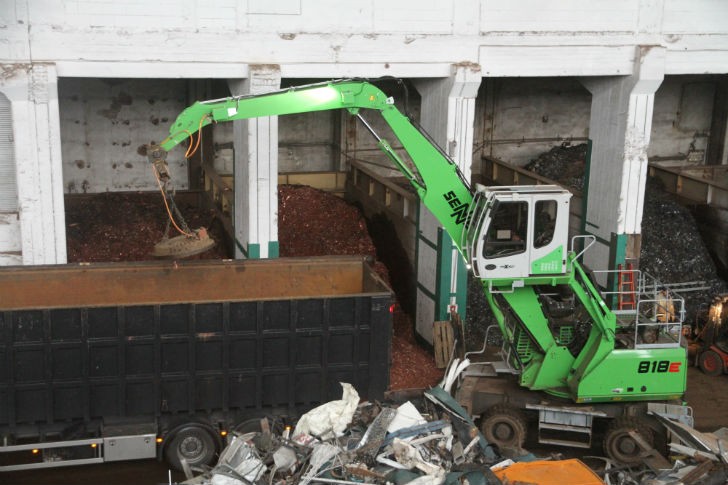 Arnold Machinery has earned a sterling reputation with its customers through 85 years of pursuing its hallmark "Silver Service" standard. Now customers in the scrap, recycling and waste industries in Arizona and Nevada will see the same standard of support for SENNEBOGEN material handling equipment.
Constantino Lannes, President of SENNEBOGEN LLC, announced Arnold's appointment as a distributor for the green line material handlers at the beginning of the new year.
Bob Minichbauer, the President of Arnold Machinery's Construction Equipment division, welcomes the fit between SENNEBOGEN and Arnold's other premium equipment lines. "I told our people that this was a gift," says Minichbauer. "There's a lot of enthusiasm about this account."
Empowered to satisfy customers
Silver Service is a creed that keeps Arnold sales, service and support staff focused on customer satisfaction. "It starts with Al Richer, (Arnold's Chairman of the Board) and goes all the way down the line," Minichbauer explains. "Most of our associates are also shareholders, and they are empowered to ensure that our customers are happy. Anybody can make a decision to take care of a customer with regard to a work order or a part or whatever it takes to make that customer happy."
While Arnold's "whatever it takes" mentality would seem risky to most heavy equipment distributors, Minichbauer simply says, "… it works. It's our trademark, it separates us from everybody. Customers don't try to take advantage of our customer-centric policies. Once they understand we are going to take care of them, they are very reasonable. In scrap, mining, contracting: everybody knows everybody! So our customers refer us to other customers and it really works."
Scrap and recycling will be Arnold's primary focus for SENNEBOGEN sales, along with waste handling and transfer stations. "We've known SENNEBOGEN equipment for years. These products will be very complementary to our existing product line, and give us a more complete portfolio when we go in to see those customers."