Freightliner's Market-Leading Vocational Solutions Featured at the 2015 Work Truck Show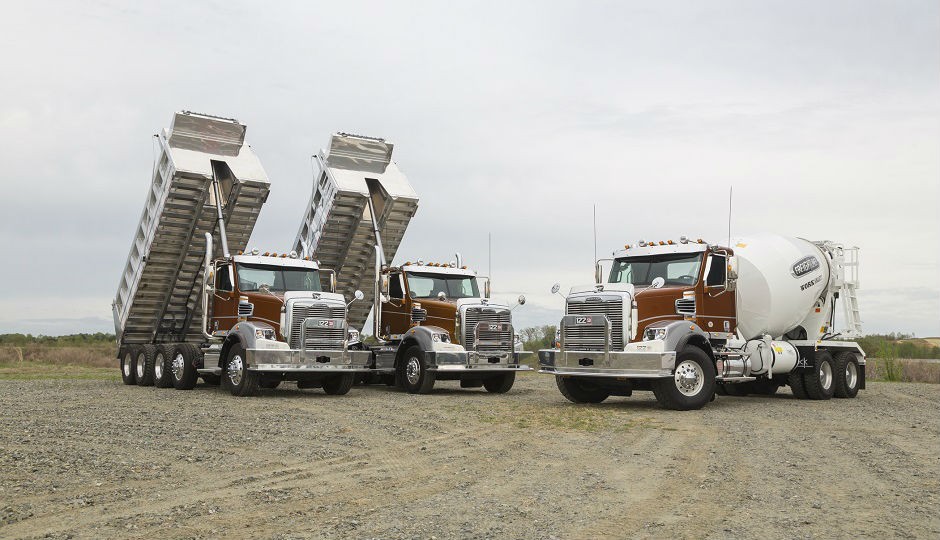 Freightliner Trucks showcased its vocational products at the 2015 Work Truck Show in Indianapolis. The Freightliner featured solutions that contribute to uptime, productivity and ease of upfit.
Freightliner offers a variety of features that are engineered with the Truck Equipment Manufacturer (TEM) in mind, including easy-to-upfit chassis, clear frame rails, and multiple exhaust options. Freightliner's best-in-class SmartPlex Electrical System offers unmatched flexibility and expansion capabilities while easing installation for the TEM. The design of the Freightliner chassis and associated systems contributes to a more productive and, ultimately, more profitable TEM.
"We have cohesive programs and resources that provide the highest level of support and convenience to TEMs, and the Work Truck Show provides the ideal environment for us to connect and highlight those solutions," said Mary Aufdemberg, director of product marketing for Freightliner Trucks.
In addition to highlighting TEM resources, the Freightliner display solutions for lowering the Real Cost of Ownership for vocational customers including trucks that will possess the FuelSense features offered by Allison Transmission. It also feature a broad range of products, including:
A versatile 108SD Godwin municipal dump truck which can perform double-duty as a snowplow
A powerful and productive 114SD Vac-Con sewer vacuum truck
A Swaploader 114SD CNG roll-off truck equipped with the Cummins Westport ISX12 G heavy-duty natural gas engine
An Altec M2 106 All-Wheel Drive utility truck
A Heavy Haul 122SD tractor, featuring a crane with a grapple loader
New Options Available for Freightliner 122SD
The flagship of the Freightliner severe duty line of vocational trucks, the 122SD is ideal for heavy, oversized loads, and can be configured for a variety of severe duty options, including oil/gas field services, concrete mixing, specialty/heavy-haul, crane, dump and towing/recovery.
The new options for the 122SD are best suited for severe terrain and off-road applications. They include oil pan skid plates, 12-inch frame rails, threaded front suspension spring pins and bushing, and heavy-duty bolted cross-members. Front-bumper mud flaps and fog lights with rock guards are now also available as factory-installed options.
"We work with our customers to understand what they need to be effective and productive in the toughest of applications," said Mary Aufdemberg, director of product marketing for Freightliner Trucks. "Our new options for the 122SD are the latest in a wide breadth of products that help our vocational customers succeed."
In addition to the new options, the 122SD's standard features contribute to uptime and dependability, such as a durable and reinforced aluminum cab, plus enhancements for severe duty environments. With a GVWR of up to 92,000 pounds and a GCWR of up to 160,000 pounds, the 122SD is available with manual and automated manual transmission options that are ideal for heavy-duty applications; as well as powerful engine options with ratings up to 600 hp and 2050 lbs/ft of torque.
Added Aufdemberg: "We continue to listen to our customers to add valuable options across our entire Severe Duty line up, including the 114SD, the 108SD and the 122SD. The result is a powerful family of trucks that deliver what customers want in a severe duty product."
Related Articles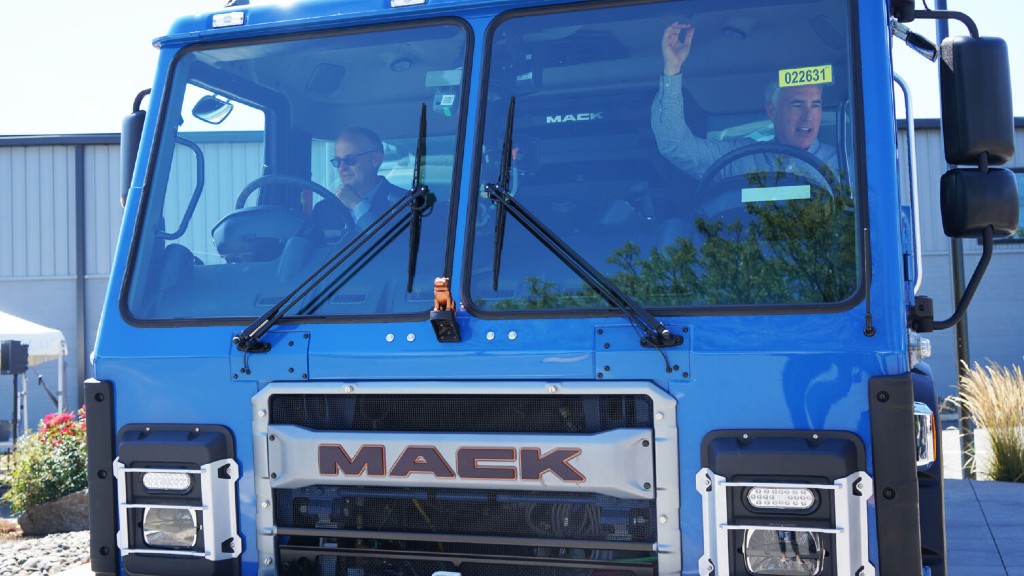 U.S. Senator test drives Mack electric collection vehicle at Lehigh Valley Operations facility