Aluminum Cans Contain More Recycled Content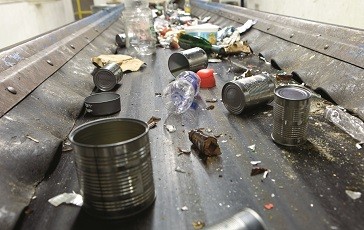 Aluminum cans, already the world's most recycled beverage container, now contain 70-percent recycled content compared with 68 percent in 2010, according to a new report titled the Aluminum Beverage Can Life Cycle Assessment Report (2014 & 2010).
In 2010, the Aluminum Association released a peer-reviewed, cradle-to-grave life cycle assessment report examining the environmental impact of aluminum can production in the United States and Canada.
The report was updated in 2014 using new data which showed an additional 20 percent reduction in carbon footprint and 70 percent recycled content of the average can – far exceeding alternative beverage containers.
The Aluminum Association is a U.S.-based trade association for producers of primary aluminum, recyclers and semi-fabricated aluminum products.