Bunting Magnetics to Exhibit High Intensity Separation Conveyor at Orlando Plastics Show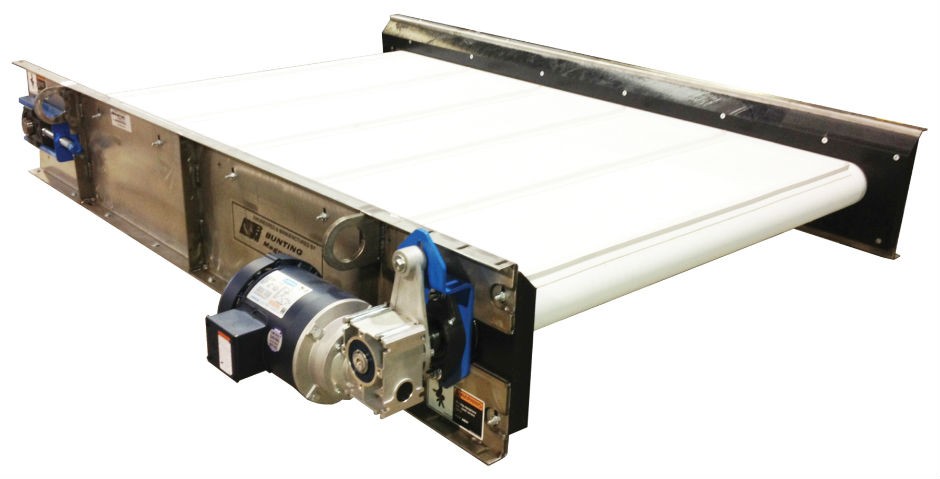 Bunting Magnetics Co.--producer of precision magnetic products for the worldwide plastics, food, recycling, printing, automobile, and electronics industries-will show a wide variety of metal detection, magnetic separation, and material handling products at NPE2015: The International Plastics Showcase in Orlando, Florida, March 23-27, 2015.
Among the Bunting products featured in Booth W5563 at the show will be a powerful, high intensity separation conveyor capable removing small work-hardened 300 stainless steel and paramagnetic chips from shredded and ground plastic. Discussing the conveyor, Bunting Material Handling Product Manager Donald Suderman said:
"For the high intensity separation conveyor to be seen at the show, Bunting engineers used finite element design software to maximize magnetic field strength and create some of the highest magnetic surface intensities available. The Bunting design provides an extremely strong magnetic field with a low field height for attracting, holding, and extracting even extremely small items made with weak magnetic materials. Stainless steel razor blades, small computer screws, stainless sheet metal from computer hard drives, tiny screws from plastic chips, and green boards with attached chips are among the difficult and unusual items routinely separated using the Bunting conveyor."
Related Articles
Traditionally, waste management companies have operated using a simple "management of waste" approach to operating a MRF. Throughput targets and continuous operation (minimal downtime) were the main driving forces. The industry has changed however, and the focus moving forward is now on optimizing system performance and reliability, in conjunction with increasing recycling rates and a drive for a "greener" and more sustainable tomorrow.
When considering the addition of, or upgrade to, an "intelligent" MRF, for municipalities or private operators, the main factors should always be the client's (operator) current requirements, and evolving market needs, which include throughput, reliability, output quality, and adaptability. Equally important is a full understanding of what is really expected from any proposed system. Having an engaged and focused mindset for the project with the client from the beginning, will impact and drive the entire design process. This then impacts the overall project result, through to the productive, efficient, ongoing operation of the facility itself.