Metro Vancouver Lowers Tipping Fees for Large Waste Loads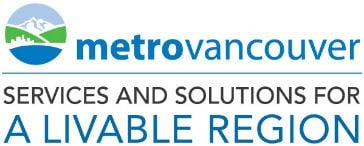 Metro Vancouver has announced revisions to the tipping fees charged for disposing of garbage at regional waste management facilities. The new fee structure is intended to better reflect the costs of service delivery and to reduce the flow of garbage transported outside the region.
Increasingly, commercial waste haulers are bypassing regional facilities and avoiding Metro Vancouver's disposal bans and tipping fees, taking large quantities of garbage outside the region.
"We have a large and growing problem that threatens Metro Vancouver's commitment to achieving its aggressive waste reduction and recycling goals," said Board Chair Greg Moore. "We have adjusted our fee structure to encourage waste haulers to deliver their garbage to regional facilities. This change will ensure our disposal bans are enforced and help support a financially sustainable regional solid waste disposal system."
In December, 19,000 tonnes of garbage were transported out of the region, up 60 per cent from December 2013. In January 2015, quantities continued to grow compared to the same period in 2014. Despite a low Canadian dollar, commercial haulers have continued to send large volumes of garbage outside of the region.
"Disposal bans are a critical tool in reducing waste, and they are enforced when garbage is inspected and responsibly managed at Metro Vancouver facilities," said Malcolm Brodie, Chair of Metro Vancouver's Zero Waste Committee. "We have one of the highest recycling rates in North America and we must stem the flow of garbage outside the region if we are to achieve our vision of zero waste."
Metro Vancouver has set ambitious recycling targets of 70 per cent this year and 80 per cent by 2020. Tipping fees currently support the entire waste management system, including facility operations, recycling programs, educational, and behaviour improvement initiatives.
Currently, all waste received at regional facilities is charged at a standard tipping fee of $109 per tonne. Effective April 6, 2015, rates will vary based on the size of the load and the respective cost of service delivery as follows:
Large loads exceeding nine tonnes: $80 per tonne.
Medium loads between one and nine tonnes: $109 per tonne to a maximum load fee of $720.
Small loads up to one tonne: $130 per tonne up to a maximum load fee of $109.
A transaction fee of $5 applied to all loads to contribute to fixed costs associated with managing each load including weigh scale costs, staffing, and tipping floor maintenance and other requirements.
The minimum cost for small loads will be $15 (which includes the $5 transaction fee) up from $10 per load, and the average charge per trip for a small vehicle is estimated at $31 from $22.
All loads to the Matsqui Transfer Station in Abbotsford: $150 per tonne.
Loads under 1,000 kg (1 tonne) make up 85 per cent of all trips to our regional waste management facilities and cost more to manage than larger loads. Therefore, the rate has been adjusted to be more consistent with the cost of these loads. The increases for small vehicle loads are not expected to cause additional illegal dumping.
Under the new tipping fee structure, Metro Vancouver's solid waste function is expected to have an operating deficit in 2015, and that deficit is expected to be about half of what was projected at the $109 tipping fee structure. Metro Vancouver will continue to explore options to minimize the deficit with any remaining deficit funded through operating reserves.
"We know that Metro Vancouver residents and businesses are committed to recycling," said Chair Moore. "These measures are a first step in managing the flow of waste out of Metro Vancouver, and we hope that commercial haulers will pass on the savings from reduced tipping fees to their customers."
Related Articles
Compology CEO Jason Gates briefs U.S. Congressional Recycling Caucus on benefits of waste metering