New Improved Mobile Shredder from Metso Makes It Easier To Tackle Any Waste, Anywhere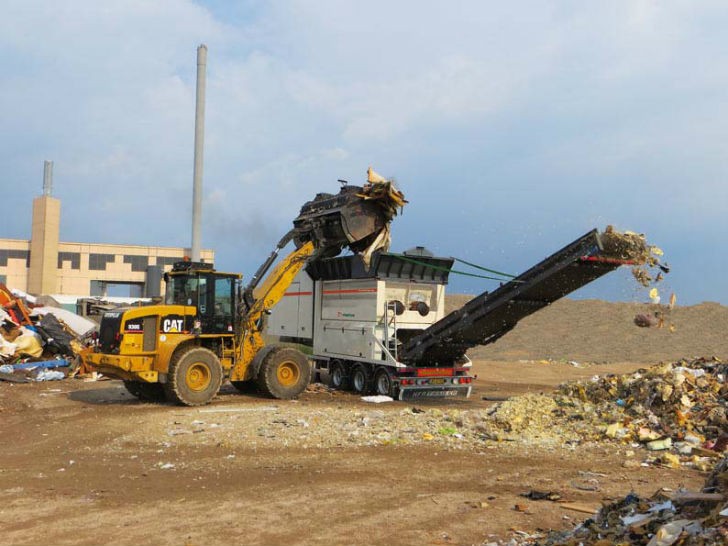 Metso's new EtaPreShred 4000 Mobile makes it easier than ever before to process all kinds of waste in almost any location. The mobile units are available in a semi-trailer version, and have been designed to deliver improved performance and increased efficiency.
Henning Lindbjerg VP Waste Recycling Metso, explains: "The new, improved mobile units are easier to load and transport than their predecessors. They feature all the robustness and strength you'd expect from a Metso PreShredder, with the added benefits of being easier to operate, more efficient to run and easier to service, all of which helps to reduce running costs."
Metso Recycling shredding technology is based on an extremely aggressive knife design and open cutting table, which provides outstanding performance when dealing with mixed and challenging materials. These key features make Metso EtaPreShred units extremely resistant to wear caused by materials and waste normally considered as nonshreddable; including solid steel, reinforced concrete and rocks.
The new Cat C15, 403 kW power pack on the EtaPreShred 4000 Mobile benefits from a longer service interval, increasing the time between services from 250 hours to 500 hours, representing a significant saving on service costs over the unit's lifetime.
The new units also include changes that help aid the service process. As Henning Lindbjerg VP Waste Recycling Metso highlights, "The new units have been designed to be easier to service in any location. Along with more space in the power pack, which allows better access for servicing, we've mounted a ladder on the cutting table to improve access for inspection."
Easier to operate using pure electric components designed for mobile units
The mobile controller is designed specifically for mobile units, making it easier to operate the unit. The new touch-screen display on the controller is more intuitive to use, and the visibility of the display screen has been improved, especially for bright, sunny conditions. The reliable controller is also more robust, and allows the unit to be accurately adjusted to suit the waste being processed.
Additional refinements to the design of the Metso EtaPreShred® 4000 Mobile unit makes it easier to use. Johannes Kjaersgaard, Manager Technology Developmentat Metso explains: "The hopper is higher, increasing the volume, making operation of the unit even easier. We've also made it is easier to lubricate the bearings, which improves maintenance and results in a longer lifespan."