CBI Celebrates Twenty-Five Years of Building Custom Grinding Solutions for the Most Demanding Applications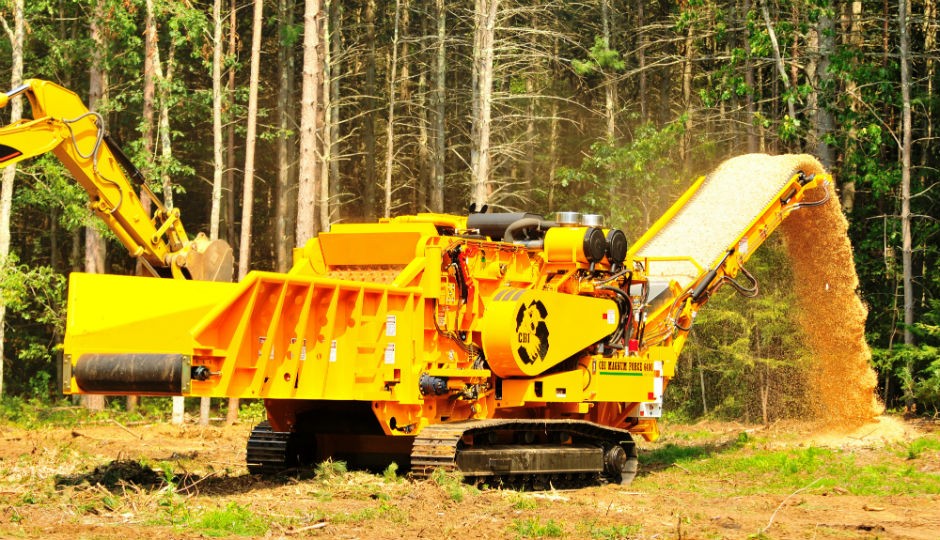 In 2014 Continental Biomass Industries (CBI) is celebrating twenty-five years in the business of building custom grinding solutions for the organics recycling industry.
According to Art Murphy of CBI, one of the most popular downswing-style grinders available from CBI is the Magnum Force 6400, which is set to be demonstrated at "Compost 2015", the upcoming U.S. Composting Council annual event, January 20 to 23.
The Magnum Force 6400 is designed for versatility. It features four different, field-swappable rotors that include forged drum, solid steel, 2-pocket or 4-pocket chippers. This unique design provides the flexibility to process an exceptionally wide variety of materials and generate the range of products clients demand, all with a single machine.
Within one day, users can swap rotors and screens to change from making high quality mulch from trees and stumps to processing stem wood into chips (in custom sizes ranging from 2 to 50 mm) and then change to grinding highly contaminated C&D debris or railroad ties with the tie plates attached. With the push of a button, the unique clamshell design of the 6400's hog box provides service-friendly, full access for easy daily maintenance. This feature offers a direct line to lift and remove screens and greatly simplifies rotor removal through the top of the machine. All four available rotors are also designed specifically for easy disassembly and reassembly to make rotor changes quick, easy and inexpensive. CBI says this versatility guarantees users will always have the right machine for the job when market demands change and opportunities arise. Power options are CAT diesel or electric power, ranging from 765 to 1,050 hp. The CBI 6400 can also be configured as track-mounted, wheel-mounted or as a stationary machine.