Material Recovery Station Separates Liquids from Solids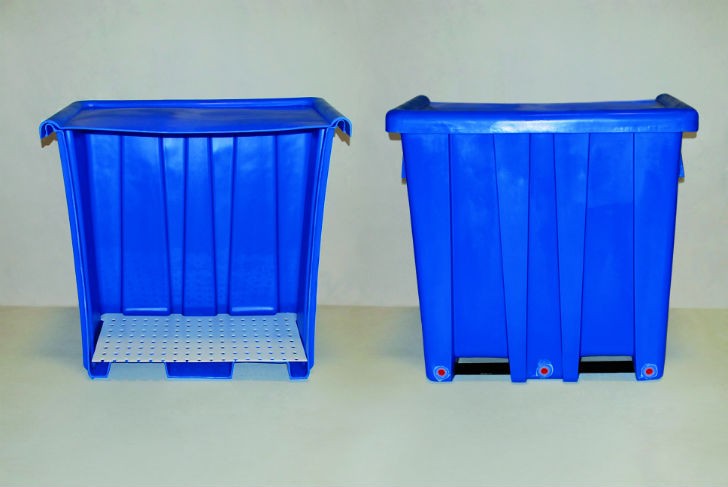 The new MOD Material Recovery Station, from recycling product manufacturer Meese Orbitron Dunne Co., automatically separates liquids from solids to allow both to be collected and more quickly and easily processed for recycling or for sale as marketable scrap.
Developed to help companies convert costly waste into revenue and support waste stream diversion programs, the self-contained Material Recovery Station sets a proprietary, plastic screening panel inside a leak-proof, reusable, MOD Ship- Shape bulk plastic container. Solid particles are screened and safely accumulated inside while liquids are safely contained in the bottom until ready to be drained. When full, the entire Material Recovery Station may be lifted by forklift, emptied and returned to service, or covered and hauled away as part of a returnable, closed-loop system.
Ideal for collecting and recovering plastic, metal, glass, rubber and virtually any type of swarf, among other recyclable products and materials, the MOD Material Recovery Station is available in several sizes and capacities, on a standard 44-inch x 44-inch footprint. The recycling system is available in a choice of colours with optional, moulded-in recycling logos and tracking information, and the internal screening panel may be customized with a range of hole sizes to accommodate a wide range of waste particle types and sizes.