Wastequip Introduces Roll-Off Container Covers
Lightweight, Durable, Affordable Covers Meet EPA Regulations for Storm Water Exposure
Wastequip, the leading North American manufacturer of waste and recycling equipment, has announced the launch of lockable roll-off container covers.
Designed to meet EPA regulations for storm water exposure, Wastequip's new heavy-duty covers for
roll-off containers are an ideal solution for combating harsh weather like rain, sleet, or snow. Built with
UV-protected, impact-resistant high-density polyethylene (HDPE), they're lockable to protect container contents from theft, as well as prevent the aggravating – and costly – issue of unauthorized dumping.
Wastequip's roll-off container covers open to 90 degrees, providing full access to container contents. Opening and closing the cover takes no more than a few seconds, and requires no tools or machines. User simply pulls the lid back, and then pushes it toward the ground as lid tilts open. It's equally simple to close the cover. Covers are permanently mounted to the container, so they stay on at all times, including during transportation to the landfill or scrap yard.
"Oftentimes roll-offs sit on a construction site where they're subject to rain, sleet, snow, wind and other forces of nature for a long period of time. No one wants the added weight of precipitation at the landfill or scrap yard," said Amanda Maeyaert, product manager for Wastequip containers. "Our new covers for roll-off containers meet EPA regulations for storm water exposure, and prevent rain or snow from getting inside the container. They are lightweight, durable, and affordable, and they lock, preventing theft and unauthorized dumping."
Related Articles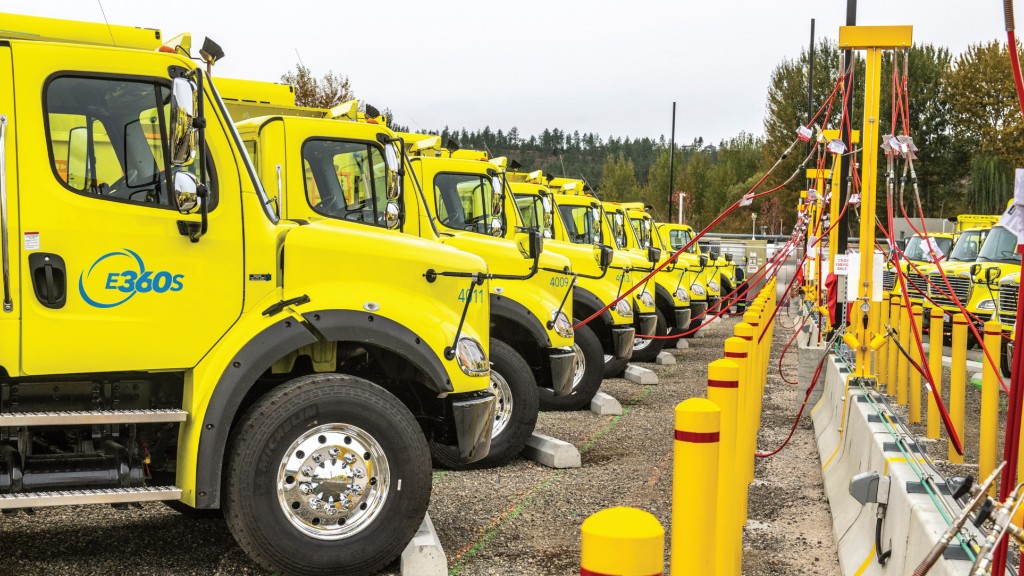 Energy Vision report analyzes non-petroleum fuel options for waste and recycling fleets