Turning Refrigerators Into Plant Trays
ERF melt filter integrated into extrusion line key to high-quality polystyrene recycling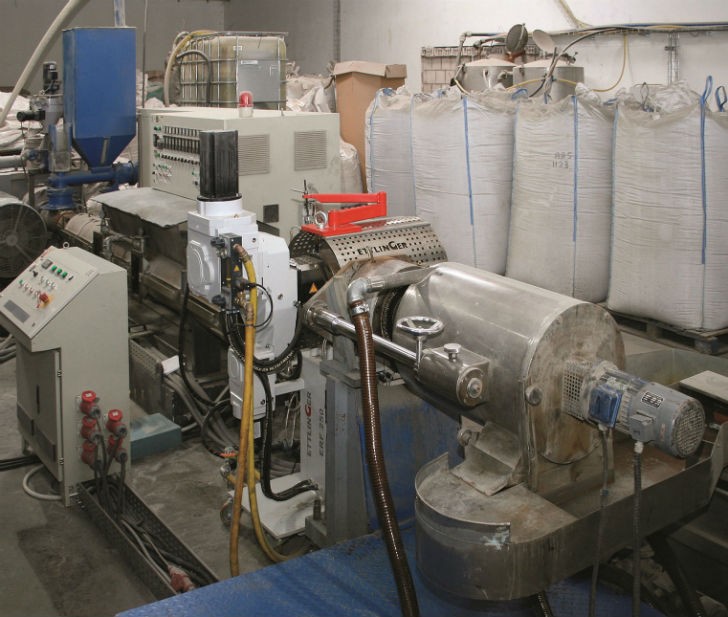 CPE Entsorgung GmbH, established in 1992 in the small North German town of Liebenau, can look back on plenty of experience in recycling old plastics.
"Ever since 1996, we've been producing about 25,000 tons of recycled plastics a year as a second business pillar alongside our general waste disposal services," says Robert Harting, Managing Director of CPE. "We operate several systems for processing foil waste, mostly PE and PP, as well as used PET bottles and otherm manufacturing waste, which is generally sorted. Our latest project – recovering polystyrene (PS) from coarsely shredded refrigerator waste with a high proportion of contaminants – represents a new, higher-than-ever level of performance in plastics recycling."
According to CPE, an ERF melt filter from manufacturer Ettlinger Kunststoffmaschinen GmbH of Königsbrunn, Germany, integrated in their extrusion line has made a decisive contribution to the success of their PS recycling. As a continuous high speed filter equipped with a rotating drum, it guarantees an exceptionally consistent pressure and quality of processed melt, even when the degree of contamination is well above average.
"When the project first kicked off, we set ourselves the goal of converting the PS wastes that are inevitable when a fridge reaches the end of its service life – including contaminants – into high-quality recycled material. The end product is currently utilized to make foils for thermoformed products, such as plant trays.
"If particulate impurities larger than 150 μm (micrometres) are still present in the material, they would be extremely critical in applications like this. Such particles would be able to pierce the thermoformed moulding in thin, highly stretched areas of the foil – and the product would have to be scrapped," Harting explains.
Right filter makes the difference
For the final processing step – the extrusion of the PS waste after it has been pretreated in several stages – CPE has equipped a robust, single-screw extruder into its existing plant (with a screw diameter of 120 mm) with an Ettlinger ERF 250 melt filter. This filter, designed for a maximum throughput of 2 t/h, is installed directly between the extruder and the granulator.
The screen area is approximately 1,500 square centimetres, and the filter rating chosen for this application from the wide range available was 150 μm (80 to 1,000 μm can be supplied as standard). During the trial phase CPE operated the machine with a maximum throughput of about 130 tons per week, which was increased to over 180 tons after production began.
"A simple, static filter screen would have been unable to cope with this challenging filtration task," continues Harting.
"The high level of contamination in the PS melt would have very soon resulted in a huge pressure drop in the filter as more and more contamination built up. A continuous backflush screen changer that flushed the contamination back at regular intervals would likewise have been too fault-prone for this particular application.
"The Ettlinger ERF filter, on the other hand, gives us consistently high product quality and is incredibly durable. Two big advantages of the ERF are that the filter drum can be replaced simply and fast, and that the scraper, which removes the contaminants continuously from the rotating filter drum, is easy to take out of the unit and regrind."
Processing end-of-life refrigerators
CPE sources end-of-life refrigerators from all over Europe. Shredder material from the inner part of a refrigerator contains many "foreign bodies" in addition to PS – ranging from ferrous and nonferrous metals (copper, brass, aluminum) through PVC and paper to wood, paint, foam and rubber particles. To make sure not only PS – the principal constituent – but also the metal parts are recycled, CPE invested in a new, powerful, fully automatic sorting line for regrind and granules at its Liebenau facility.
The starting material is first reground to obtain a homogeneous particle size, then screened, sifted, separated and sorted in several different stages. A colour sorter and an NIR sorter are integrated in the sorting line, along with the magnetic separator. When it comes to checking, analyzing, and sorting organic substances, the NIR (near infrared) sensor technology is especially efficient.
According to Harting, CPE can even use this line to separate the non-ferrous metals into copper, brass and zinc fractions for recycling. He adds that the original refrigerator shred material, containing approximately 75-percent PS, is enriched to more than 95 percent in the course of this pretreatment step.
"At the same time, we can presort the PS regrind according to colours right up to 'white' quality if we need to obtain granules that are superior to the standard recycled gray," says Harting. "The final treatment step on the road to high-quality recycled material is when the regrind is extruded with the integrated ERF melt filter. Our customers are assured consistently high, specified product quality because we use blending silos for both the pretreated regrind and the extrudate."
The central component of Ettlinger's ERF melt filter, which is explicitly designed for recycling applications and proven in numerous installations, is a rotating, cylindrical filter screen with millions of conical holes that can be supplied with a wide variety of ratings. When melt flows through the filter, contaminants are retained on the outside of the screen; the cleaned melt flows to the inside and is supplied to the downstream mold via a system of flow channels.
With every revolution the slowly rotating filter drum, which is driven by a servo motor, is cleaned by a scraper that continuously feeds the foreign particles retained on the outside to an exit screw. This exit screw, which is driven by a second servo motor, then discharges the particles from the filter system.
The ERF filter is suitable for filtering even heavily contaminated feedstock containing up to 18 percent contaminants. In automatic mode, the melt losses due to continuously discharged contaminants are minimal because these contaminants are highly enriched (up to 70 percent) at exit.
The actual melt pressure upstream of the filter screen is an important parameter for controlling the system. If, for example, the degree of contamination in the feedstock varies – and with it the melt pressure at the inlet of the ERF filter – the rotation speeds of the filter drum and the exit screw are automatically adapted; both speeds can be automatically adjusted independently of one another. The rotary motion of the filter drum simultaneously supports the blending effect and ensures optimally homogeneous conditions in the melt.
Since the screen of the ERF filter remains open throughout the production phase, reliable and stable processing is guaranteed. In addition, owing to the absolutely consistent melt pressure, the ERF filter can often be integrated directly into an extrusion line, without an additional melt pump, in order to manufacture foils or semi-finished products. This filtration technology enables even foreign particles that are normally difficult to treat, such as paper or paint, as well as elastomers and very fine aluminum particles, to be separated efficiently. With its compact, space-saving design, the ERF filter can also be retrofitted in existing extrusion lines without any problems.
Thanks to their high speed recycling plant, CPE says they can recover and recycle about 95 percent of the polystyrene from their refrigerator regrind. In Germany alone some three million old fridges, freezer cabinets and other cooling appliances are recycled every single year. If the secondary raw materials from them can be recovered and made available to industry again, significant primary resources are saved – and CO2 emissions are reduced accordingly.
Related Articles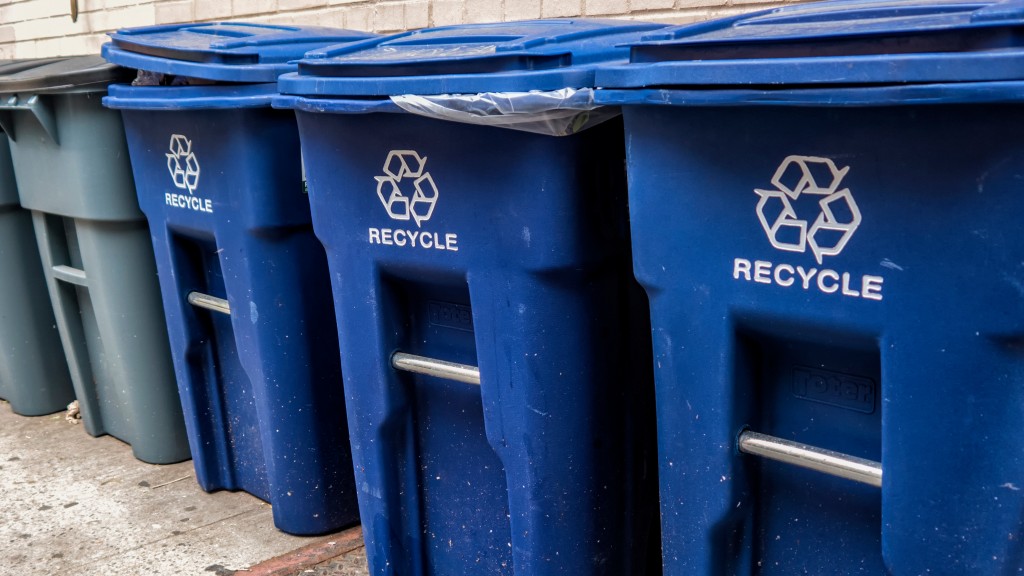 Closed Loop Partners invests nearly $15 million in recycling infrastructure across the U.S.