Heavy-duty single-shaft units designed specifically for plastic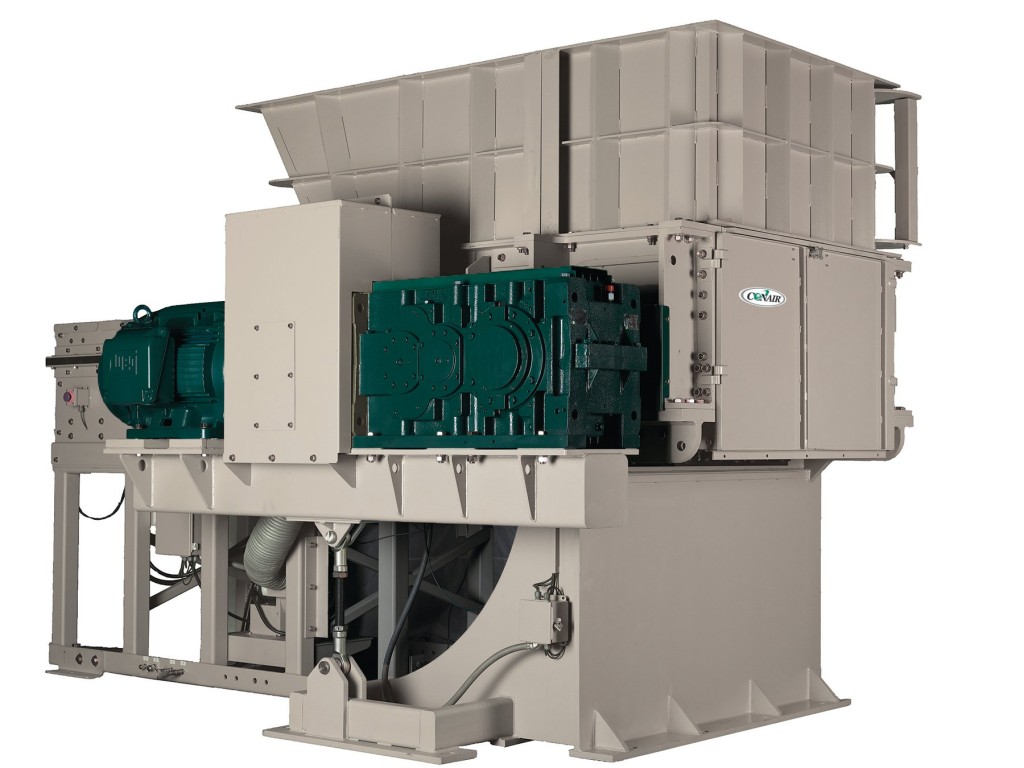 Pennsylvania-based Conair, a manufacturer of plastics processing equipment, has introduced three heavy-duty single-shaft shredder models that specifically target the plastic scrap recycling sector. These shredders include models designed for both general-purpose and high-performance rigid plastics, purgings and similar materials, as well as standard-throughput and high-throughput units designed to process film and fibres (including carpet). Plus, an optional two-piece modular configuration – which allows feeding and cutting sections to be separated to allow wide-open access for cleaning and maintenance – is available.
Conair says their new SHE Series shredders, part of the new offerings, are cost-effective, general-purpose units designed to process hard, rigid plastic scrap. These shredders are built around a 10-inch-diameter forged rotor that is available in widths of 25, 32 and 42 inches. Standard rotor drive motors are 20 hp on two smaller models and 40 hp on the SHE-42. Larger motors are also available as options.
"For years, plastics processors have had to look offshore for tough, high-performance shredders," says Dori Raybuck, Conair. "Now, there is a 100 percent American-made alternative available. We can supply them as standalone units or in combination with granulators and material-handling equipment to create a complete, integrated scrap-reclaim solution."