IRIS-Mec expands into North American automotive recycling market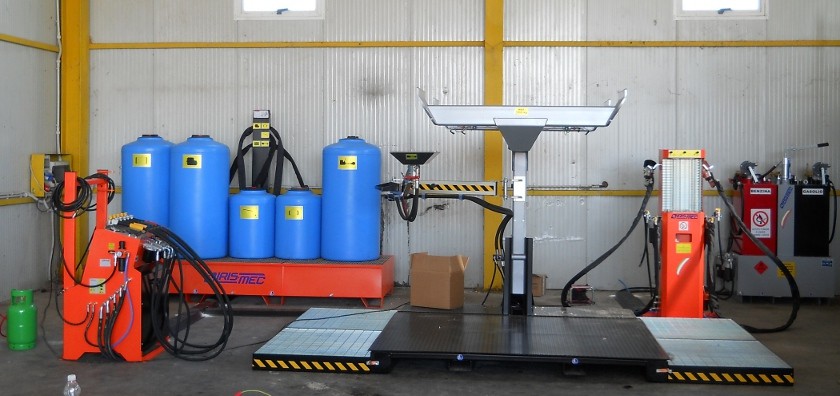 New to the North American market in 2014, Italy-based Iris Mec Srl, is a specialist in the production of equipment designed to recycle materials derived from end-of-life-vehicles. Iris Mec products are designed to be user friendly, efficient, technologically advanced and safe.
Iris Mec builds a wide range of products designed to assist auto recyclers, as well as automobile manufacturers (including BMW, Mercedes and FIAT) with quick and efficient removal of hazardous materials from retired automobiles. Tailor-made solutions are designed to meet the needs of all small-, medium- and large-scale businesses, including simple and easy-to-use fuel tank drills for gasoline extraction, and fluid drainage systems for coolant, brake fluid, gear oil, and windshield washer fluid. Other equipment includes catalytic converter shears, tilting lifts, storage tanks, pumps, storage tank monitoring stations, as well as Freon removal systems (R12, R134 and even the latest R1234YF) and automated wheel presses that can easily accommodate wheels up to 21 inches in diameter and process up to 140 wheels/hour.
Iris Mec is distributed and serviced in the U.S. by OBC Baling (OBC) out of Cleveland, Ohio and in Canada by Recycling Equipment Canada (REC) out of Waterloo, Ontario.