Patented Single 50 shredder combines dual shaft and granulator technologies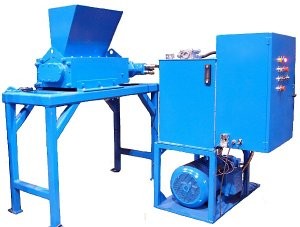 The Single 50 shredder from BCA Industries, introduced earlier this year at Waste Expo, combines the benefits of both a dual shaft shredder and granulator into a "single pass" system. This doubles product output while cutting power consumption and cost.
According to BCA, this new concept in waste reduction provides accurately sized material shredded in one pass without a screen. A successful BETA test of the machine in a production line has been operating and producing crumb rubber and mulch since the start of 2011. The equipment is now available and can be ordered in custom sizes and horsepower. The Single 50 shredder is applicable for processing wood, rubber, fibre and many other materials.