Compactor monitoring system for roll-off haulers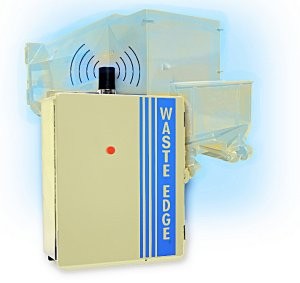 Designed to help roll-off haulers win more business and longer contracts, the Waste Edge wireless remote monitor allows haulage companies of any size to remotely view compactor container fullness at any time, and receive automated directives when a pick-up is needed. This technology uses 24/7 email alerts and on-line monitoring, resulting in true haul optimization, providing the ability to service more customers with fewer trucks.
According to One Plus, benefits to haulers include: elimination of late call-ins and staffing for overtime; reduction in fuel usage, truck maintenance and labour costs; and avoidance of overweight loads and fines. Plus this technology forecasts holiday and seasonal changes to help avoid overtime and emergency pickups.
The Waste Edge System frees material producers and recyclers from worrying about their compactor. The monitor automatically alerts the dispatcher when compactor containers need to be emptied (or when maintenance is needed). At multi-use sites, a specialized monitor can control access to use of waste compactors and even provide reports to use in "throw and pay" customer billing.
One Plus is the world's largest manufacturer of automated monitoring systems for waste compactors, with well over 10,000 Waste Edge Systems in operation.