Dry label removal from PET bottles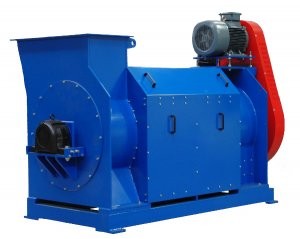 Removing labels of all kinds from post-consumer PET bottles for recycling is a challenge to every recycler. A new intensive, Dry Label Removing Machine is now available in North America, from the German-based STF Group. These machines remove greater than 95 percent of labels with minimal damage, eliminate broken bottle necks and lost bottle caps, are adjustable for various bottle sizes, and remove all full bottle sleeves and other plastic or paper labels.
Maintenance is very simple, with durable knives that do not need to be changed often. This machine is best mounted in combination with a ballistic separator for 2D and 3D separation, and eliminates the need for water or wet belts leading to an NIR or colour bottle sorting area.
The STF Group specializes in the manufacturer of plastic recycling and washing machinery, especially for PET post consumer bottles. With more than 50 turn-key plants and individual machines installed worldwide, the company says they recycle more than 130,000 tonnes per year of PET bottles into high quality flakes and 25,000 tonnes per year RPET-granulates for the packaging and beverage industry, and for use at its own plants.
Zimmer America Corporation is the exclusive agent for STF Group in North America. The company also recently announced that it is the new exclusive North American agent for Austria-based ARTEC machinery GmbH (Advanced Recycling Technology), a company that specializes in the development and construction of high-performance systems for the recycling of Polyolefin and Polyethylene-terephthalate (PET) films and fibres.