Optical sorter result of more than 15 years of development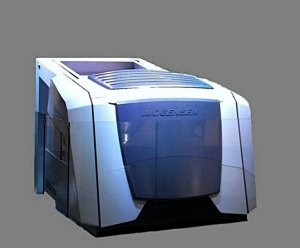 ALMO Process Technology's latest offering, the Mogensen Msort optical sorter, is the result of more than 15 years of development experience on nearly 500 installations.
The new Msort was designed to reduce "oversorting" error by two-thirds, and its capacity range includes spherical material from the size of a pin up to the size of a soccer ball. Products with a grain size of just 1 mm can be optically sorted at a feed rate of ten tons per hour, and the Msort is equipped with a special LED indicator system to ensure stable operation.
Easy access panels to Msort internals improve maintenance efficiency to reduce downtime, and remote maintenance assistance is available.
Company info